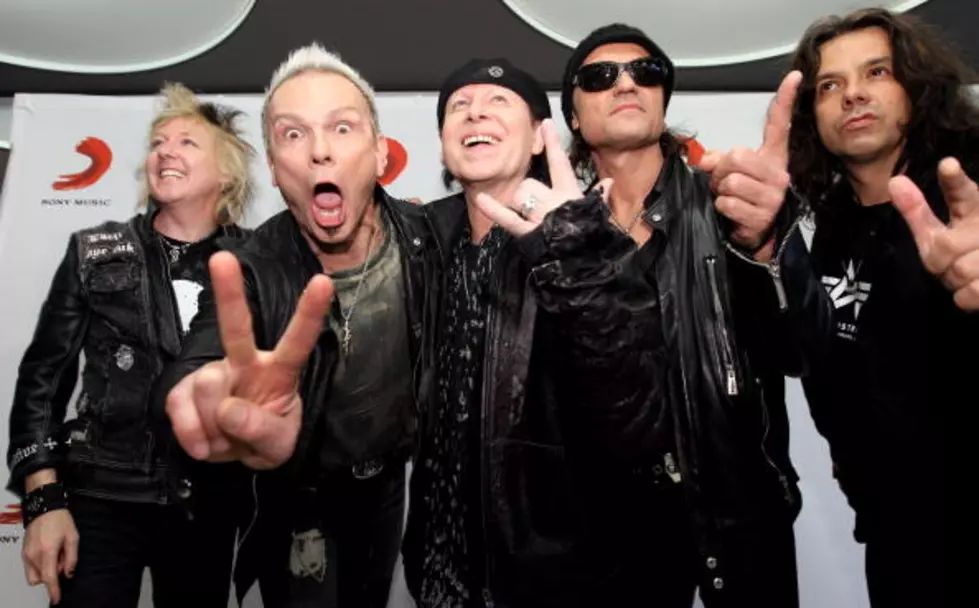 My Scorpions Interview That Went Horribly Wrong (Warning: Language)
Getty Images
This morning, Laura and I were talking about the Scorpions having to postpone their European tour due to Covid-19. We had hopes of the band coming stateside for a North American tour but, of course, that wish was also crushed.
Anyway, I kind of started to tell the story about when I interviewed the Scorpions and I all of sudden realized I really couldn't share the story on the air, due to some foul language.
The story goes like this, I was working at a rock station in Orlando Florida. My show ran from 7 PM until Midnight, Monday through Friday. I received a call from my program director around noon one day and he asked if I could come in early and do the afternoon drive slot because the woman usually in that time slot called in sick.
Sure, I thought, no sweat. When I arrived at the station, I was told the band The Scorpions were coming in at 5 for an in studio interview. Great, I thought, should be fun.
Enter your number to get our free mobile app
The band showed up on time along with their road manager. all during the interview, the road manager kept tapping me on the shoulder and whispering "ask Klaus to do his Arnold Schwarzenegger impression.
So, I did and Klause said "No, I can't".  The road manager didn't let up, asking me several more times and every time Klaus would give the same answer "No, I can't."
Finally, at the end of the interview, I was prodded to ask one more time and Klaus finally said okay.  Keep in mind we were live on the air during the 5 o'clock hour, a very highly rated time slot. Klaus leaned into the microphone and with an Arnold Schwarzenegger type accent he said "F&%k you, A**hole" and the whole band laughed and laughed. It seems I had been set up.