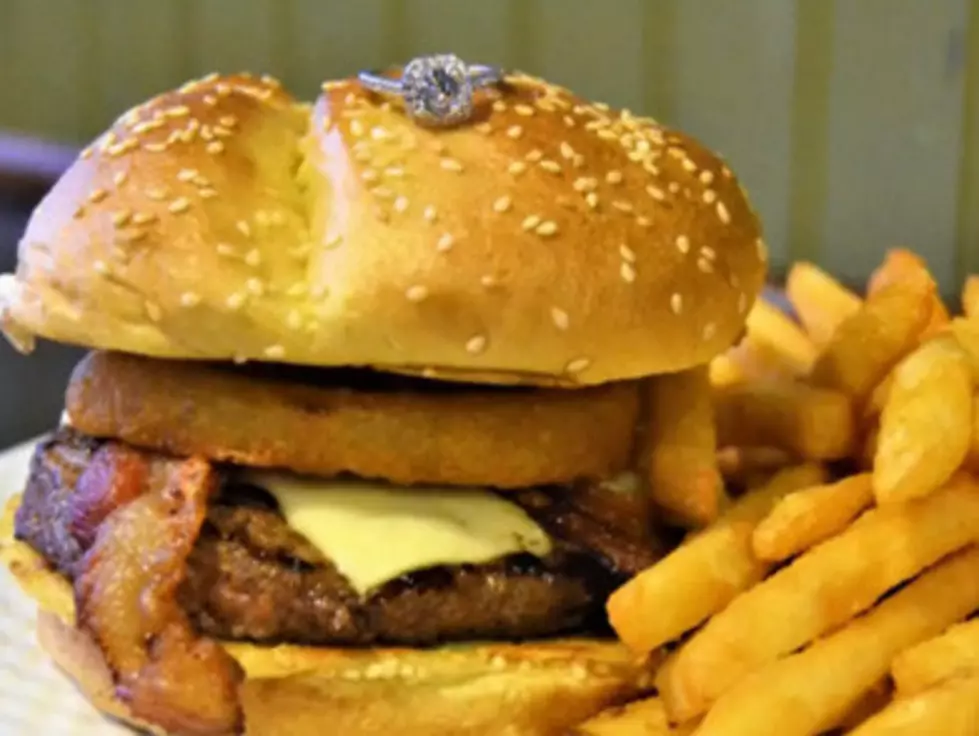 Grab a Burger and a Ring for Valentine's Day
New York Post via YouTube
Here ya go! Burgers? Good! Rings? Good! $3000 for those??? Uhhh- say what??  There is a restaurant in Boston that is giving away rings with their burgers on Valentine's Day. So you can go out for dinner, and pop the question all with one bill... one stop shop so to speak.
It's gonna cost you!!  $3000 to be exact!  But that might be totally worth it, if she says yes, and you get a great Valentine's Day burger out of the deal.
Oh, you have to get to Boston, too.