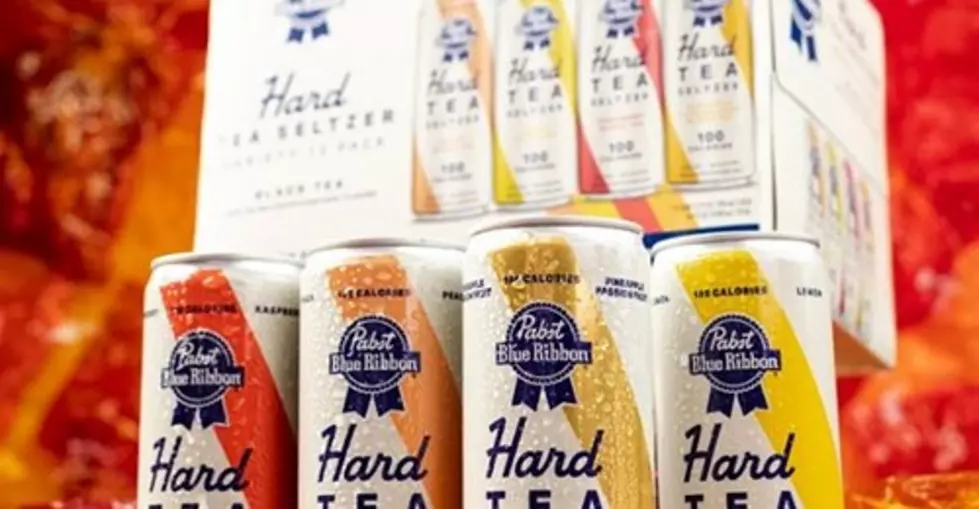 Pabst Blue Ribbon Is Bringing Out "Hard Tea" Seltzers
Photo Credit: Pabst Blue Ribbon/ Pabst Brewery
When I started to actually buy my own beer back when drinking age was 18 in Minnesota and not pilfering my parent's beer, Pabst Blue Ribbon was almost an insult to serve someone. I don't know why but it wasn't popular like other beers at the time.
Now, I see Pabst Blue Ribbon has actually become somewhat of a "hip" beer to consume. I asked some young guy once why he was drinking Pabst and he flat out told me it was the best beer and the beer of choice for most of his friends. Wow, how things change.
Speaking of change, Pabst Blue Ribbon recently announced the are getting into the trendy and popular seltzer business. Pabst has put their own twist on seltzers in the form of "hard tea".
In the past, Pabst put out a "hard coffee" which was very well received by the drinking public. Good chance the Pabst seltzers will follow suit.
The Hard Tea Seltzer flavors Pabst will be putting out are Raspberry Black, Peach Black Tea, Black Tea, Pineapple Passion Fruit Black Tea, and lemon Black Tea. The Hard Tea Seltzers will come in a variety 12 pack with 3 of each flavor in a 12 pack.
Pabst put out a press release saying that even though the brewery is over 175 years old, they are still coming up with new beverages.
"We want to continue offering people fun, differentiated drinks that are shareable and surprising; drinks that make them say 'Woah, PBR did that?'. Our brand might be over 175 years old, but we're still young at heart and getting creative with how we range across the beverage category, as well as how we can bring some form of value to those that shop it, is something we're relentless about." – Nick Reely, VP of Marketing - Pabst Blue Ribbon
14 Central Minnesota Restaurants Where Kids Eat Free (or for Cheap)