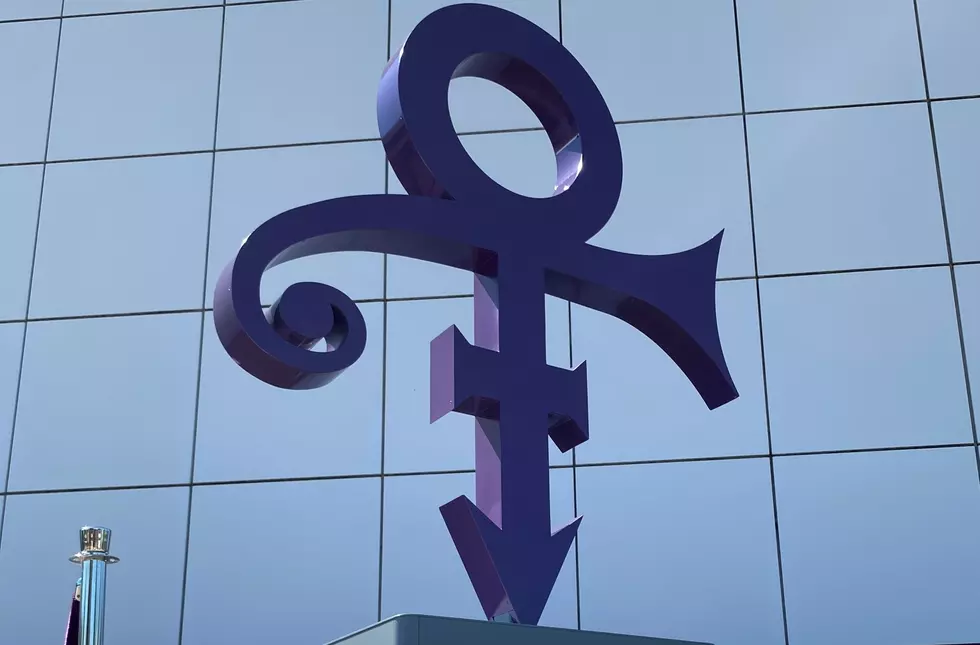 Prince Monument Unveiled at Paisley Park
Photo Credit: Paisley Park
Paisley Park has unveiled a display of one of the most iconic symbols in music – Prince's Love Symbol. The piece is approximately 11' tall (with plinth), 6' wide and is positioned in front of Paisley Park where all visitors can see and take photos with it. - Paisley Park
"The installation of the Love Symbol is another exciting moment for us at Paisley Park in our continuing efforts to celebrate Prince's legacy...With the challenges that our world is currently facing, we are happy to share a piece that showcases this expression of creativity and freedom. And what better place than Prince's creative sanctuary." - Alan Seiffert, Executive Director of Paisley Park.

 
The Reaction
Do you remember how big it was? How much "Controversy" the Prince name changed caused (even though you can't call it a name change). It sent waves across the music world.
"I'm not calling him...whatever that is."
"How are you supposed to even pronounce...that?"
"It doesn't matter what that is. He will always be Prince to me."
These are not necessarily direct quotes. But they are things that were said (pretty much) when Prince changed his name to -- well, not a name at all.
That was the point and the somewhat genius of it all. It was never about the fans, at least in terms of calling Prince whatever the "symbol" was. Those reactions did not matter in the big picture. As far as Prince was concerned, it was about sticking it to Warner Brothers Records.
Why The Symbol?
But before anyone thinks it was all Prince (the good guy) against Warner Brothers Records (the bad guy), keep in mind that Prince signed a contract -- and it was a HUGE contract. The biggest at the time. Prince got a lot of power in that signing and a lot of money. Plus, he needed to keep things operational at Paisley Park Studios.
It was Prince, after all,  who foolishly signed the ownership rights of his music, going back to his first albums in the late 1970s. It was Warner Bros mistakenly thinking that they would see the same level of album sales, and success, that late in Prince's career.
If an artist, especially a solo artist, can have a ten-year run, that's pretty damn good. Fifteen years? Even better. But it shouldn't be expected. Any amount of success after that amount of time, well, that's just an unforeseen bonus. And that's really the point here, isn't it?
Warner Brothers must have been thinking that the entire time. If this massive contract doesn't pay off dividends in the short term, at least the back catalog will. Well, it certainly did. I would imagine they were surprised Prince signed that contract. Ownership rights to music are massive, and many artists have been burned before (just ask Paul McCartney about Michael Jackson).
Prince felt Warner Bros was releasing his music fast enough or marketing it correctly. Warner Bros felt they weren't getting their investment back. Prince rebelled from the label by ditching his name and changing it to a symbol. He then released a bunch of albums in rapid succession to get out of his contract with Warner and went as far as to put the word slave on his face.
In the end, neither got what they wanted but history was made. And a significant part of that history is Prince became the first artist to change his name to a symbol. Hopefully, other artists will learn from history and will never give up that kind of control of their music.
Enter your number to get our free mobile app
The 5 Animals Most Likely to Cause Your Death in MN