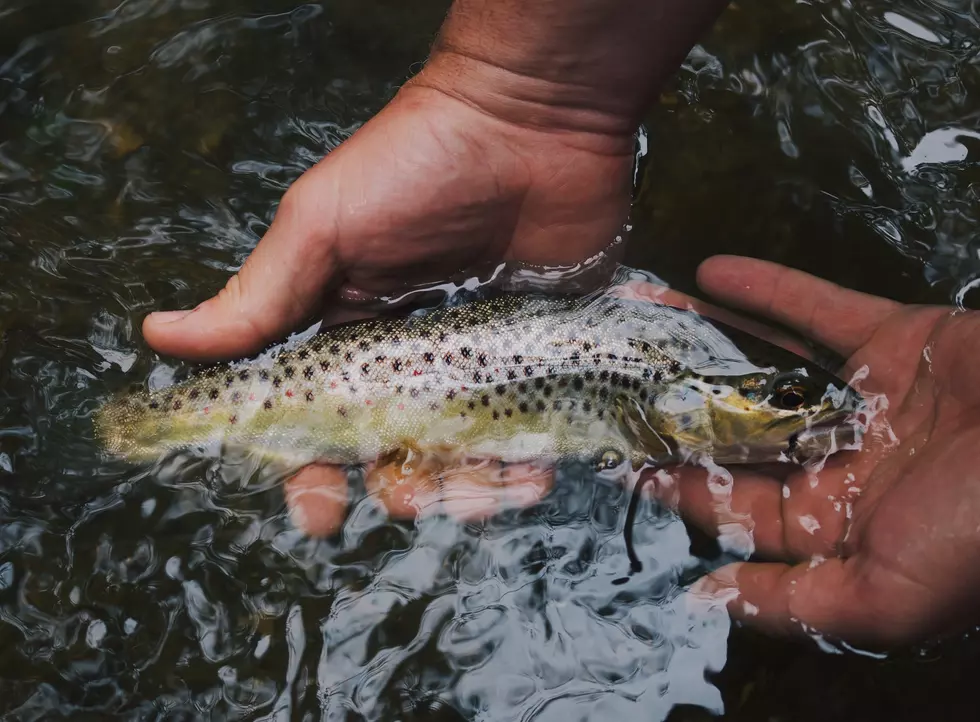 Ready, Set, Go! Winter Trout Season Set To Open This Weekend In Minnesota
Photo by Hunter Brumels on Unsplash
If you are an avid fisherman you probably already knew this, but I still think it's worth the share. This weekend marks the start of Lake Trout season here in Minnesota. The Minnesota Department of Natural Resources shared recently more information about what anglers needed to know.
Winter trout season is opening soon on many of Minnesota's frozen lakes! 
For lakes outside the Boundary Waters, the 2023 season opens Jan. 14. The possession limit is five stream trout combined (brook, brown, and rainbow), with no more than three over 16 inches. The winter lake trout season opens on Jan. 14 too, with a possession limit of two. Lakes within the Boundary Waters opened on Dec. 31.
The catch-and-release season for streams in southeast Minnesota opened Jan. 1. Anglers will not be able to keep what they catch until later in April.
On top of the educational post from the Minnesota DNR, they also shared some helpful links about trout fishing and regulations you should follow when fishing for trout. 
Some people might be surprised to find out that Minnesota has many areas where someone can fish for trout! The Minnesota Department of Natural Resources website says:
Most trout streams are in southeastern Minnesota and along the North Shore. The southern streams have mainly browns with some rainbows and, in the cold clear headwaters, brook trout. The northern streams have mostly brook trout. Lake trout are found in Lake Superior and in many deep, cold, clean northern lakes.
If you plan on heading out and doing any sort of fishing this weekend, here is a reminder to check ice thickness as you head out, and make sure you leave the lake the way you found it, if not cleaner!
Come Explore Foley, Minnesota in Pictures
Come Explore Royalton, Minnesota in Pictures
Here are the Restaurants that Opened in the St. Cloud Area in 2022