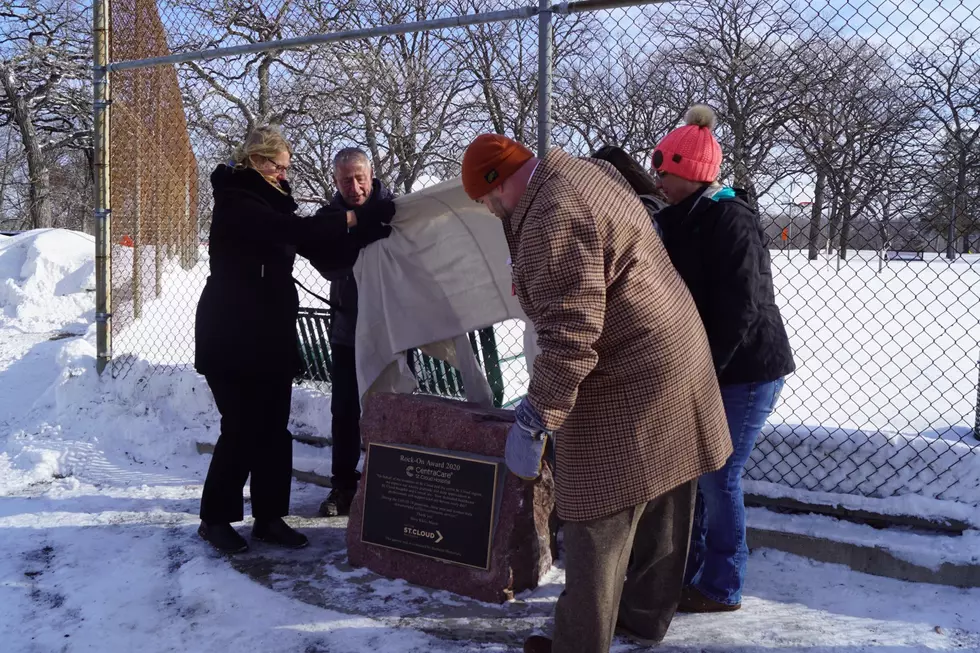 Rock-On Award Monument Unveiled For St. Cloud Frontline Workers
(Photo: Alex Svejkovsky, WJON)
ST. CLOUD (WJON News) -- CentraCare and St. Cloud Hospital staff were honored Friday morning for their courage and commitment throughout the COVID-19 pandemic.
City officials unveiled a special monument in Hester Park to express appreciation and gratitude to all frontline workers.
Joy Plamann is the President of CentraCare - St. Cloud Hospital. She says the monument will serve as a reminder of the resiliency and dedication their staff provided the community.
Years from now, people in this community will be able to look at this monument and remember how dedicated and steadfast our team members were.
Lisa Kilgard works on the Medical Unit One Charge Support team. She says despite all the challenges brought on by the pandemic, their staff still made sure they were there for the community.
They may of had their own family members ill at home, their kids doing distance learning, and everything else that was going on. However, they worked extra hours and put their struggles aside to aid the community throughout the pandemic.
Kilgard says it was the generosity shown by the community that kept them going.
The monuments dedication comes on the third anniversary of when CentraCare began their Incident Command Center to help battle the pandemic.
READ MORE: 10 free apps to help you get fit in our new normal