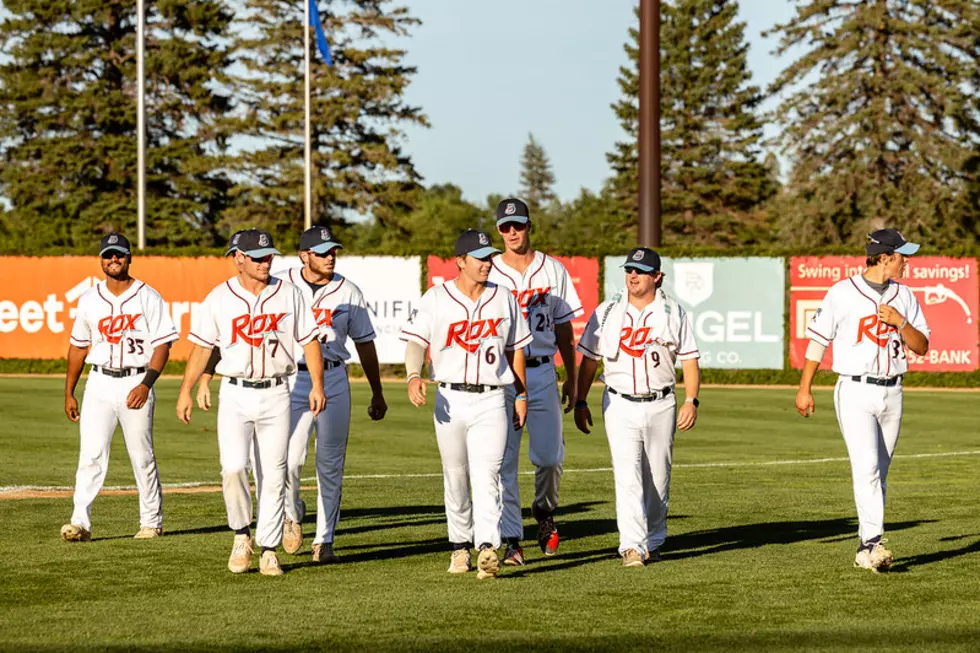 St. Cloud Rox Gearing Up for 2023 Season
photo courtesy of stcloudrox.com
The St. Cloud Rox are set to begin the 2023 season Monday May 29 in Minot against the Hot Tots before their home opener June 2nd against the La Crosse Loggers.  Rachel Thiesse is the Assistant GM in charge of Promotions, Marketing and Ticketing.  She says it is "go time" for them as they get set for the season to begin.  Thiesse indicates there is a lot of preparation that goes into their 36 home games which includes promotions, hiring of interns, sponsorships, food preparation and more.
The special guest for the Rox home opener this season will be former Twins first baseman Doug Mientkiewicz.  He'll sign autographs, meet the public and throw out the first pitch that night.
The Rox released their 2023 promotional schedule last week which includes weekly promotions.  They include Coborn's Kids days on Sundays, Taco Tuesdays, Chick-Fil-A Wednesdays, Thirsty Thursday's, Launch a ball Fridays and Salute to Service Saturday.  Daily promotions include an umbrella giveaway on June 3rd, baseball giveaway on June 11th, t-shirt giveaway on June 27th, baseball cap giveaway on June 28th, bat giveaway on July 13th, and bobblehead night on August 10th.  The complete list is linked here.
The Rox hire 15 to 20 interns each summer and some of them this year will be coming from out of state.  Thiesse says the interns help out in all areas of the organization including ticketing, marketing, promotions, and the broadcast of the games.  The Rox also have 25 to 30 host families each year which house players and sometimes interns who are coming from out of state.
St. Cloud Rox baseball games can be heard all season on AM 1390/93.9 FM Granite City Sports.  For information about Rox ticket options go to stcloudrox.com.
If you'd like to listen to my conversation with Rachel Thiesse it is available below.
Come Visit Albany, MN With Us in Pictures