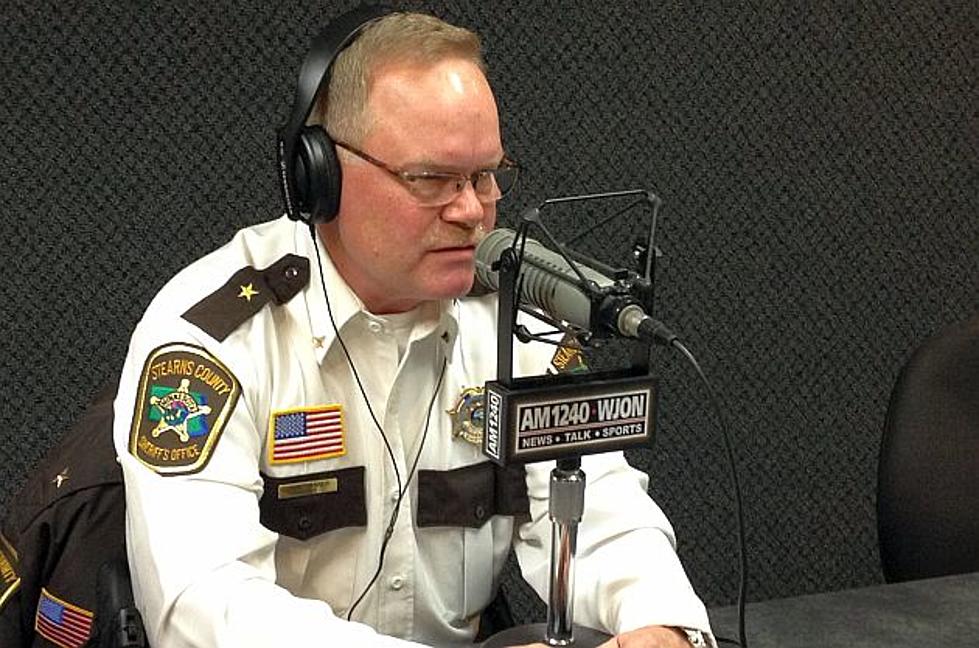 Stearns County Sheriff To Retire Next Month
Stearns County Sheriff John Sanner. Photo by WJON.com's Ashli Gerdes
ST. CLOUD -- Stearns County Sheriff John Sanner has decided to call it a career.
Sanner announced his retirement Tuesday during the Stearns County Board meeting.
"It has been a humbling privilege and honor to have had the opportunity to serve the citizens of Stearns County for nearly 33 years. It has been the people that call Stearns County home that has made my career both rewarding and fulfilling," says Sanner.
Sanner has worked for the Stearns County Sheriff's office for nearly 33 years and spent the last 14 as sheriff.
In his letter, he recommended Chief Deputy Bruce Bechtold to be named his replacement. Sanner's position is up for election in November 2018.
The Stearns County Board will look to appoint a replacement at their April 4th meeting.
Sanner will officially retire on April 17th.