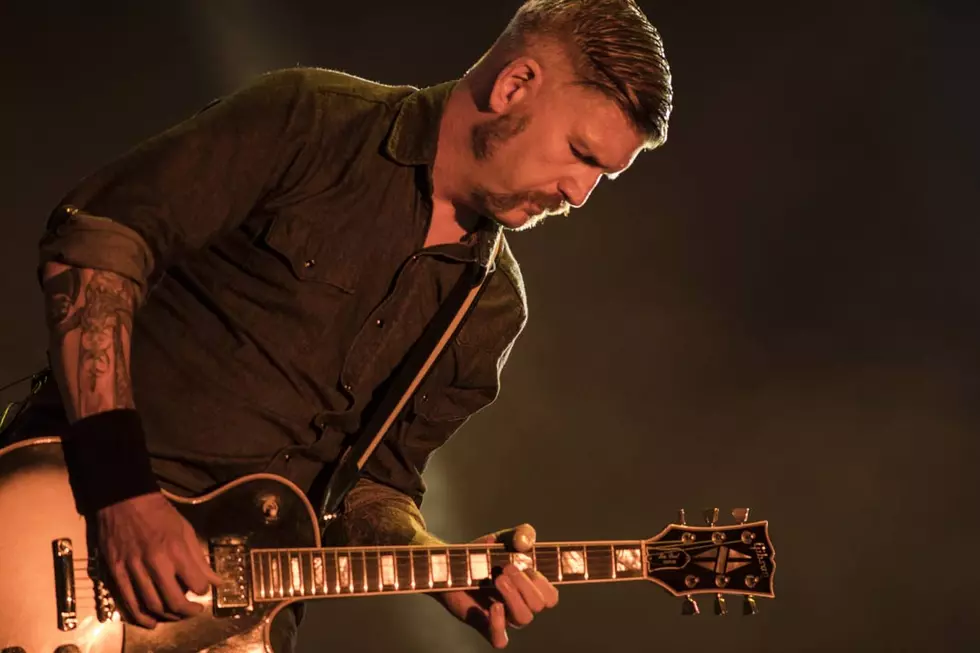 The Most Important Grammy Winners
Raphael Dias, Getty Images
The Most Important Winners At The Grammys
Oh yes, the Grammys - that special night of the year when musical artists get together to celebrate themselves. Year after year, we have the privilege of watching the same 10 artists win nearly every award of the evening. I'm just gonna say what we're all thinking. I don't care if Taylor Swift, Katy Perry, or Blake Shelton win anything. They're popular enough as it is, and they don't need any more awards.
What I like to see at the Grammys is a band or artist that has worked relentlessly for every shard of success that they have - someone with originality that doesn't sound exactly like everyone else on the radio. Last night my friends, true poetic justice was served, as one of the greatest rock-n-roll bands of all time FINALLY took home their first Grammy, after nearly 20 years of hard work. The band in question, is none other than the mighty Mastodon.
Unlike other bands or artists that became an over-night sensation because they had money, or the right connections, Mastodon climbed tooth and nail to where they are today. From touring in church vans to playing shows in basements for years, these guys started from the very bottom and earned everything they have.
You won't find petty love songs on their albums, nor will you find boring, computer simulated drum beats. What you will find, however, is the sound of 4 human beings, playing real instruments, and writing their own material (unlike many other popular bands and artists.) You can hear the years of blood, sweat, and tears pouring out into their music.
Their most recent full length album "Emperor Of Sand" is a testament to the fact that there are still real musicians in the world, who make real music. Although rock-n-roll may be injured in this sad world dominated by phony pop artists, it's far from dead, and you can thank Mastodon for that.
Mastodon will be playing in Minneapolis June 14th on their upcoming tour. Tickets go on sale this Friday.