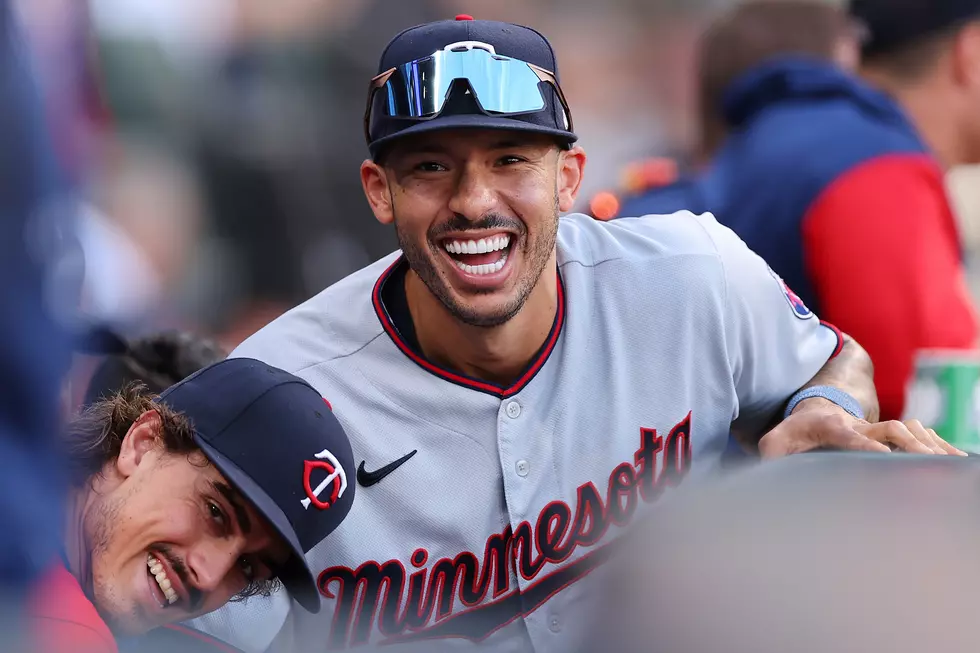 The Saga Ends: Carlos Correa To Twins On Six Year Deal
Getty Images
Superstar shortstop Carlos Correa has agreed to a six year, $200 million contract with the Minnesota Twins, ending one of the strangest MLB free agent sagas in recent memory.
After playing for the Twins in 2022, Correa opted out of his three year deal to seek a long term contract in free agency. He first came to terms with the San Francisco Giants on a 13-year, $350 million contract, but San Fran backed out of the deal just hours before a press conference meant to introduce him to the local media due to concerns over his physical examination.
Correa quickly pivoted to the Mets, who initially came to terms with the shortstop on a 12-year, $315 million contract... before also backing out of the deal, seemingly due to the same concerns which seemed to center around a leg Correa had injured as a minor leaguer in 2014.
The 27-year-old Correa hit .291 with the Twins in 2022 with 22 home runs and 64 runs batted in after signing a three-year contract worth $105 million which included opt-outs after each year.
The Twins had traded for shortstop Kyle Farmer earlier this offseason as an insurance plan in case they were unable to sign Correa. Farmer will now likely shift to a utility role with the team.
The Twins open Spring Training in Florida on February 25th with split-squad games against Baltimore and Tampa Bay. The regular season opens on March 30th at Kansas City.
The Best Dairy-Free Items I've Found Around St. Cloud