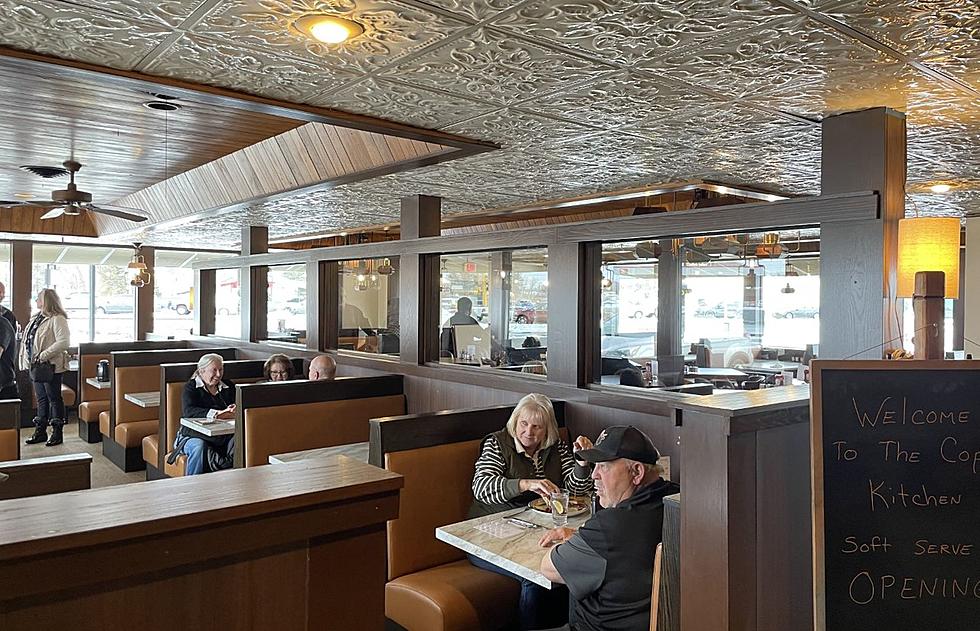 This Central MN Small Business Shout-Out Will Warm Your Heart
Copper Kitchen, photo by WJON.com's Jim Maurice
If you've spent any time over the last few months in St. Cloud you know that there are plenty of construction projects going on. One of the biggest projects that is happening, and will continue into 2024, is the road construction project that runs along Highway 10. The Highway 10 project is affecting more than your commute, it's also taking its toll on businesses in the area. One of those businesses posted on Friday to social media, and it was both heartwarming to read, and at the same time a little heartbreaking.
The Copper Kitchen, formerly known as the Copper Lantern, posted to social media on Friday and gave out a heartwarming small business shout-out to Andy's Towing.
A lesson that everyone should always remember is to put your money where it counts. Keep your dollars in your community and support small businesses because it will go so much further. Andy's Towing has always done that for us. Anytime we need something they are here and this time they went so much further by buying meals for their employees to support us during construction.
We will never forget the support they have shown us. Thank you.
Many businesses like the Copper Kitchen, which are located along the roads under construction are struggling to stay open, as many customers aren't coming due to the mess that the road construction has caused.
These businesses, the small businesses in our communities are the heartbeat of our communities. As they go so do we, they are using that money that we spend on goods and services to make payroll, pay their bills, etc.
And that makes me a little sad, there isn't much that these businesses can do other than let people know how to get to their store. Some of these businesses won't make it, but you can do something.
Over the next few days and weeks, stop out to these places affected by the road construction, and buy gift cards or have a meal.
And if you are already doing this, thanks for getting it.
40 Things to Do in Central Minnesota This Summer
Come Visit Farming, MN With Us in Pictures
Come Visit Buckman, Minnesota in Pictures