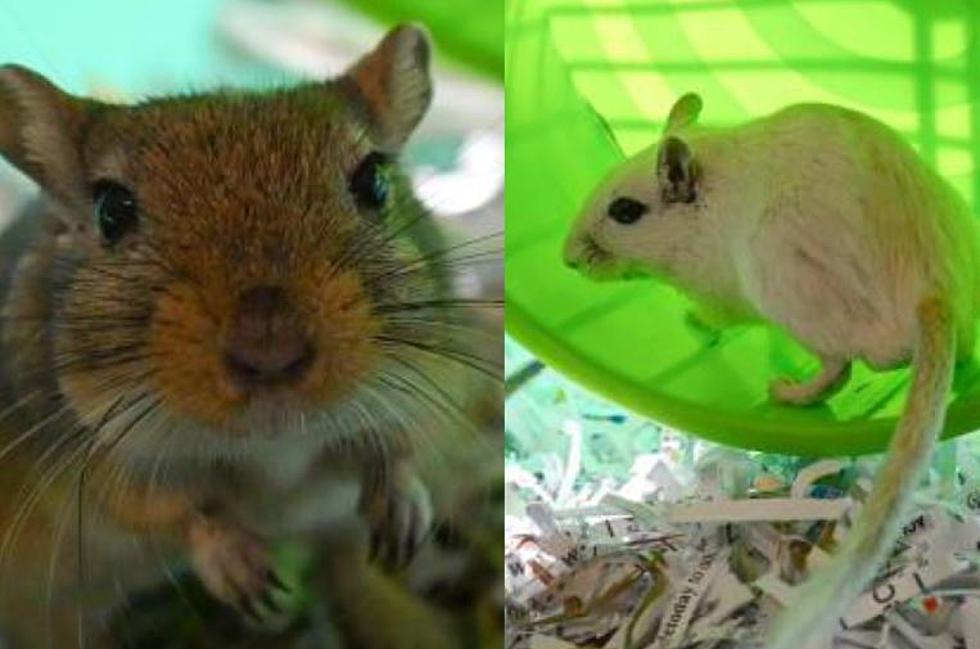 This St Cloud Dynamic Duo Of Gerbils Is Up For Adoption
TCHS
We talked to Kate, from the Tri County Humane Society, this morning and were informed that this pair of young gerbils is up for adoption and looking for a good home. Gerbils are excellent starter pets for the kids.
Meet Brownie and Snowy, These little cuties came to TCHS due to being unwanted They are very friendly and don't mind being held. Gerbils are social animals and should be housed in pairs or more!
Gerbils need lots of room to burrow and hide in- a standard 20 gallon long aquarium is an ideal cage size. Provide different levels for your critter to climb on and investigate. Be sure to add a deep layer of bedding in the enclosure to give your little friends enough room to burrow.
Gerbils enjoy cardboard tubes, PVC pipes, branches, ladders, and exercise wheels as these provide them with opportunities to run, climb, hide, and burrow. A small, bite size amount of fresh vegetables and fruit is recommended 2-3 times a week.
Appropriate vegetables and fruits include carrots, spinach, parsley, melons, berries and apples. Gerbils are intelligent little creatures and make wonderful pets, and Brownie and Snowy cannot wait to be your new bffs!
Donations and adoption fees help cover the cost of spay/neuter surgeries, micro-chipping, vaccinating, de-worming, any medical procedures and general care. DEPOSITS MAY BE PLACED ON ADOPTABLE ANIMALS. This information is not updated in real time. To confirm the status on this animal simply call 320-252-0896.
Visit Animals
Monday - Thursday:  12 - 6:00pm
Friday:  12 - 8:00pm
Saturday:  11am - 5:00pm
Sunday:  12 - 5:00pm
Shelter Store Opens Earlier
Now in their new location on the same property!
735 8th Street NE
St. Cloud, MN 56304
13 Minnesota Slang Terms Everyone Should Know
Famous People Who Visited St. Cloud in the 80s
Take a Walk on a Trail from St. Cloud to Sauk Rapids