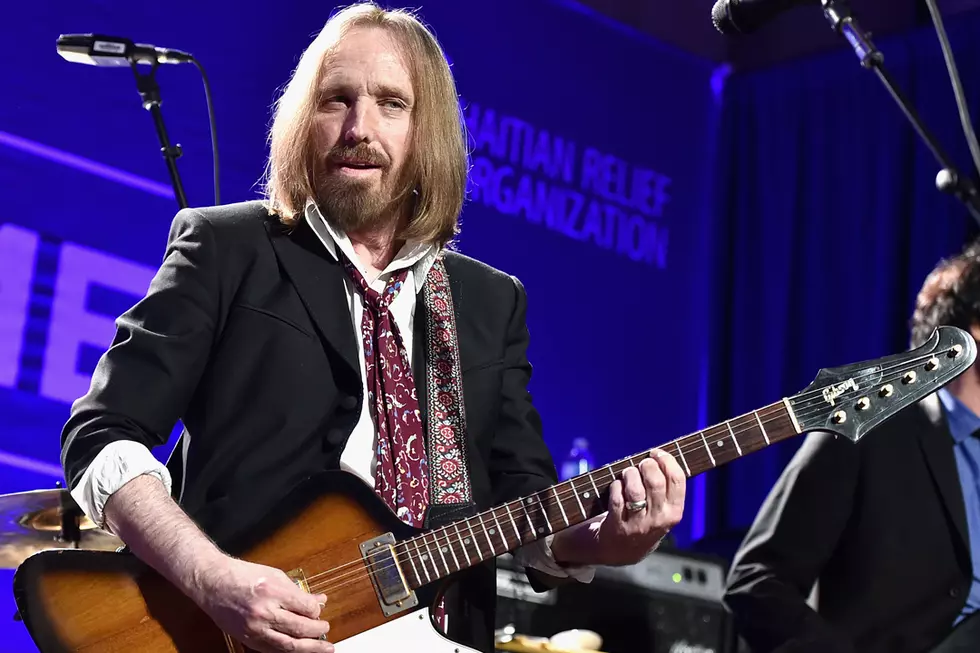 Tom Petty Dies: Rockers React
Alberto E. Rodriguez, Getty Images
The news of Tom Petty's death at the age of 66 has elicited an outpouring of grief and recollections from his peers, friends and the countless musicians he influenced over the years.
Petty's death was confirmed Monday after reports surfaced that he suffered full cardiac arrest last night and was rushed to the hospital with no brain activity. He was pulled off life support, according to reports.
Everyone from old-school bands like the Zombies to contemporaries like Meat Loaf to relatively newer artists like Def Leppard's Rick Allen have taken to Twitter and other social media to express their sadness over Petty's death.
His Traveling Wilburys bandmate Bob Dylan told Rolling Stone, "it's shocking, crushing news. I thought the world of Tom. He was great performer, full of the light, a friend – and I'll never forget him."
"So sad to hear of Tom's demise," wrote David Coverdale on Twitter. "Such a wonderful talent & super guy." "Shocked & upset 2 hear about #tompetty," echoed Billy Idol. "'We got lucky when we found u….'"
Reflecting the thoughts of many music fans today, no doubt, Meat Loaf said, "Today just gets worse. The very talented musician, writer Tom Petty has just passed away." And Paul Stanley wrote, "No! We have lost Tom Petty. From our opening act in the seventies to becoming a brilliant songwriter and performer I have loved his music."
Petty's most recent run of concerts wrapped up just last week in California with three shows at the Hollywood Bowl. These dates began back in April as a celebration of Tom Petty and the Heartbreakers' 40th anniversary. Petty himself said he was thinking it may be the band's last big tour, but his longtime bandmates weren't so sure Petty was ready to pull off the road.
Tom Petty Albums Ranked Worst to Best