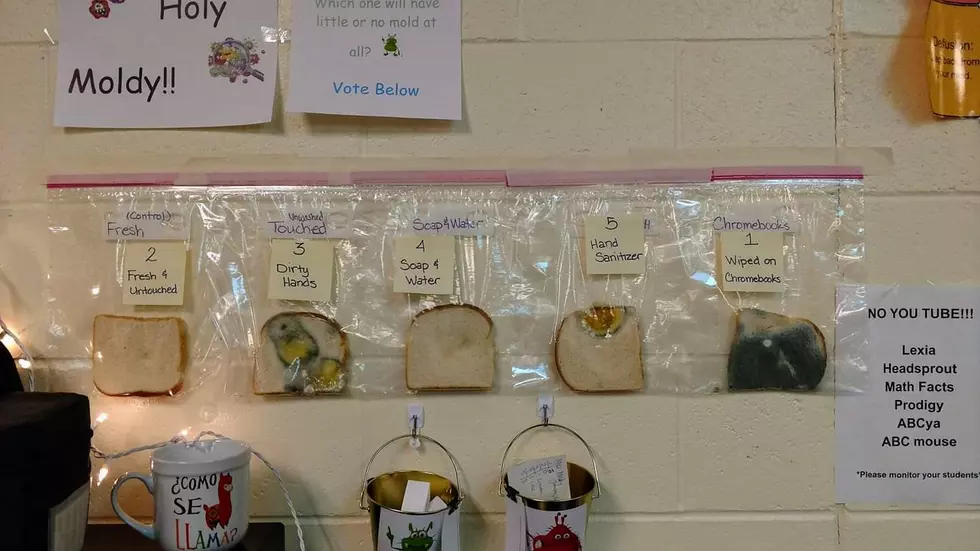 Washing Hands Experiment-Gross and Informative
PHOTO: Jaralee Annice Metcalf via Facebook mobile uploads
During this Coronavirus outbreak, everyone has been talking about the importance of washing your hands with regular soap and water and making sure to keep your work area and home areas clean.  By the way, why did it take this to really bring attention to this fact?  But anyhoo...
The experiment not only showed how full of bacteria laptops and tablets can be, along with how hand sanitizer isn't enough (which is kind of surprising) and also how regular soap and water is really the best thing for cleanliness.  I really don't know why we all needed an actual experiment for this, but I guess the visual is very obvious compared to just telling someone, or a child to wash their hands.
I feel like Howie Mandel and his fist bump might really be on to something.  Should we really be shaking hands when we greet people?  Bring gloves.
Enter your number to get our free mobile app