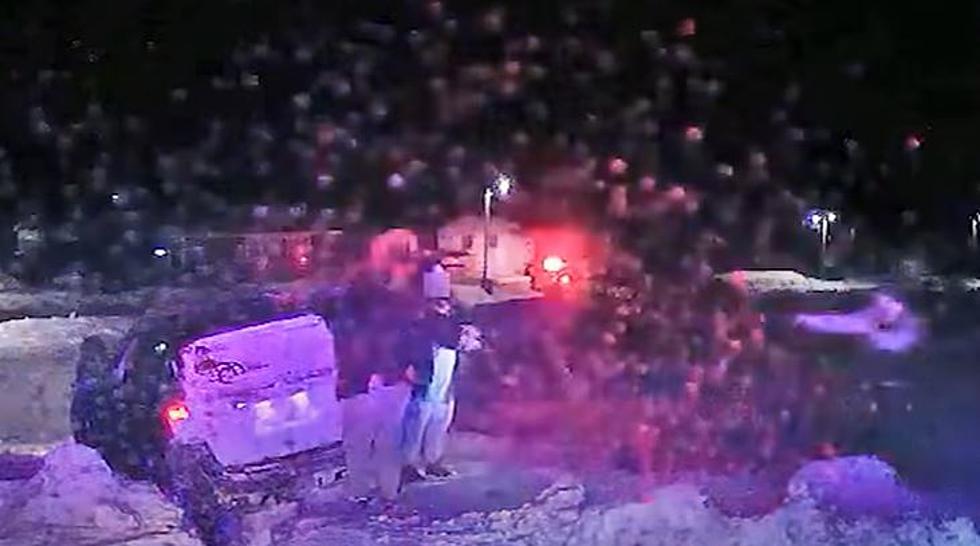 (WATCH) Video Shows Minnesota Deputy Justified In Shooting Woman
YouTube
In the early morning hours of March 13th, a deputy from Mahnomen County was attempting a traffic stop. The car failed to pull over and a chase was underway.
According to FOX News after the deputy exercised the PIT maneuver the deputy took several passengers from the car and put them into custody. As the video shows Deputy Czemy, of the Dakota County Sheriff's Department, was in the process of handcuffing one of the women from the car when another woman from the car, Deanne Basswood, 20, pulled out a gun and pointed it at Czemy.
Czemy ordered basswood to drop the gun and fired his weapon and struck Basswood after she pointed it toward Czemy.  After watching the video, it's obvious that this was a justified shooting.
Some locals in the area, don't think this was a justified shooting and are accusing Czemy of trying to murder Basswood.
Mahnomen County Sheriff, Josh Guenther, said he is releasing the video to counter a "narrative" being spread on social media that Czemy tried to murder Basswood.
"This coalition has created a 'Wanted' poster regarding Deputy [Dakota] Czerny, which raises serious questions about Deputy Czerny's safety," Guenther said in a written statement on the department's Facebook page. "The intent of releasing this video is to make the public aware of the facts."
Deputy immediately summoned medical attention for the wounded woman and begin giving aid to her. Deanne basswood survived the shooting. No word on her condition but by the sound on the video, it sounds like she may have been hit a few times.
10 Things All Minnesotans Can Relate to
Minnesota Town Buys an Elementary School, Turns It Into an AirBnb
12 Items You Didn't Know Were Invented In MN (And A Few You Did)