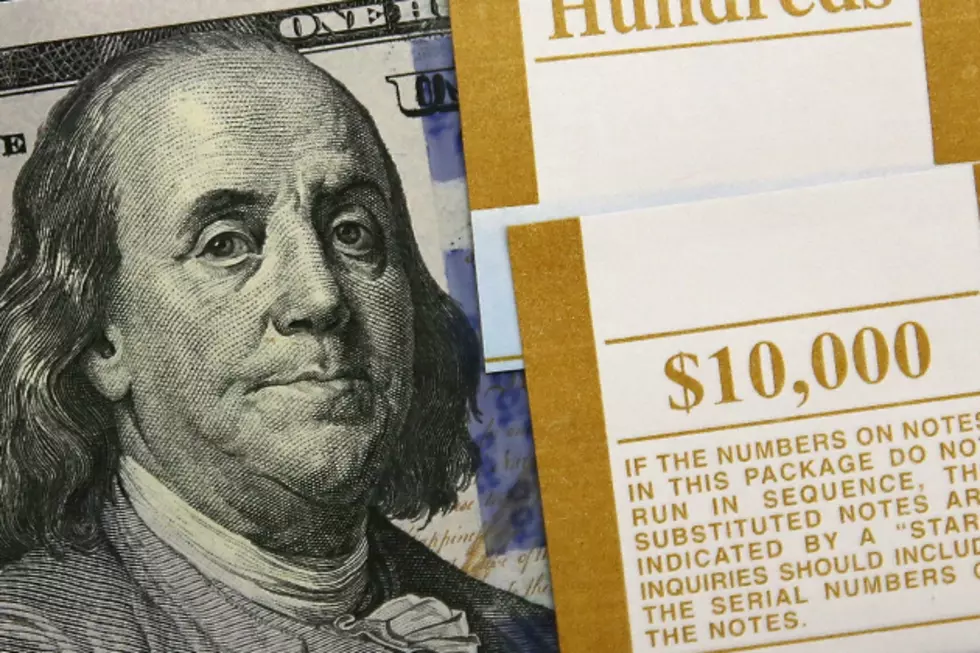 Win $10,000 Cash – Plus Two Chances At $1,000 Every Day On The Loon
Getty Images
All this month, we're giving away $10,000 right here in the Loonatics Club. Plus we're giving you two chances every day to win $1,000 (just listen all day for your cue to call, and when you hear it, be the 25th caller at 1-877-854-WINS). That's because we're obsessed with cash.
We probably don't have to tell you why either. Cash is the best, because you can do whatever you want with it. Just ask Karla Rick of Litchfield; she won $10,000 last November.
With $10,000 you could, for example, fill your car up with gas once a week for six years. You could take yourself to see a movie once a week for ten years. Heck – you could buy 10 round-trip plane tickets to Shanghai for that.
Listen to 103.7 The Loon every day, Monday through Friday, all through May for two chances to call in (listen for that cue to call) and win $1,000.
If you want to take a crack at the big money, enter the contest through the Loonatics Club. If you're not a member, sign up now – it's free – and there are more awesome contests like this.
The contest goes until May 30 – so keep listening all month long and don't forget enter online for your shot at a cool $10,000!
Sponsored on The Loon by McKay's Dodge, Chrysler, Jeep, Ram.