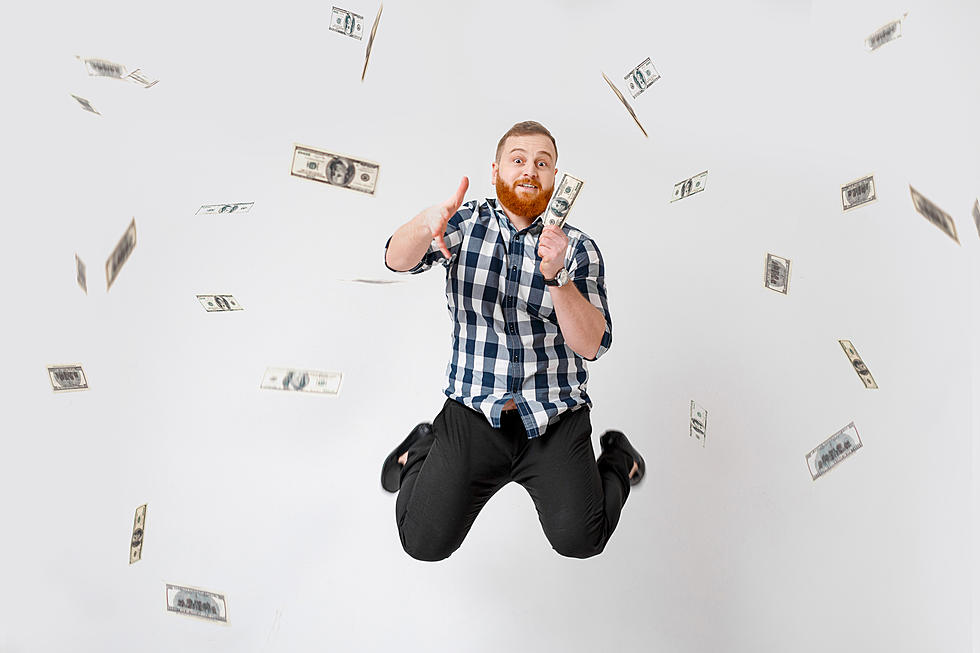 Your Chance To Win Up To $10,000 Starts Monday On The Loon
Getty Images/iStockphoto
First of all, congratulations to the Loon's latest Dream Getaway winner, Steven Szymanski  Dream getaways will be back at later time but starting Monday the Ultimate Stimulus Check begins.  Your chance to win up to $10,000 on the Loon.
Every weekday, there will be two $1000 winners and the chance to win 10 thousand dollars with the Ultimate Stimulus Check. This would be a good time to download the Loon app, if you haven't already, and get ready to play to win.
The Loon app is available absolutely free at Google Play or the App Store.
Starting Monday, every weekday at the top of the hour between 8 AM and 5 PM we will give out a code word. Just get that entered via the Loon app or online at 103theloon.com and who knows?  You could be a big money winner.
Enter your number to get our free mobile app
We all could use a cash infusion nowadays. Times have been tough for many due to the pandemic. I bet most of us could make pretty good use of $10,000 right about now. Maybe catch up on bills, plan a vacation or whatever. Everyone I know could use an extra ten grand.
Listen every weekday at the top of the hour between 8 AM and 5 PM for Baxter & Laura to give you that hour's code word.
So, Monday, the winning begins on the Loon. We'll have your 1st code word right at 8 AM and every hour until 5 PM.  It's the Ultimate Stimulus Check on St Cloud's Classic Rock Station, 103-7 the Loon.
8 Reasons Halloween Should Still Happen in Central Minnesota