Shop The Value Connection
You always save with The Value Connection and hundreds of values every single day. Here are some more extra-special limited-time savings, available at our website, over the counter at our retail outlets or by calling us at 320-258-SAVE.
Start Shopping The Value Connection Now
---
FEATURED DEALS
April 21 – 25



Save on paint, activities, food, and more this week with The Value Connection! Revamp your home with paint from Diamond Vogel. Grab your friends and play some pool at Duck's Billiards & Granite City Golf, or attend St. Cloud Symphony's "Overcoming Adversity" concert on May 3rd. Stop by Ultimate Sports Bar & Grill to watch the game and grab a delicious burger. Also featured this week: Ehlinger Lawn Care and Milaca Dairy Queen!
---
VALUE CONNECTION AT THE WORLD'S LARGEST GARAGE SALE

The Value Connection will be selling certificates at the World's Largest Garage Sale this Saturday, April 26th from 9am-2pm in the Halenbeck Hall Field House. Parking is free! Early Bird Admission is $3 from 9am-10am, and $1 from 10am-2pm. Come out and find those great bargains! There's something for everyone!  Kid's stuff, tools, books, crafts, collectibles, jewelry, plants…. too many things to mention. 
Click here for more information.
Spend $50 or more on your order at our Value Connection booth at the World's Largest Garage Sale and receive $10 off your order total!
---
TICKET SPECIALS
Brainerd Civic Center – May 3rd, 2014
(Tickets available at Townsquare & Crossroads locations only) CSB-SJU FINE ARTS PROGRAMMING
(Ticket vouchers available at Townsquare & Crossroads locations only)
CENTRAL MN SEXUAL ASSAULT CTR
"Taste of Awareness" at Ace Bar & Grill – May 6, 2014
---
THE OTHER BAR & GRILL HALF PRICE SPECIAL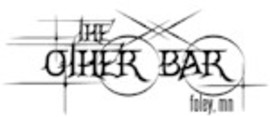 Get your fill of great eats and drinks at The Other Bar & Grill in Foley. It's a fun spot to hang with friends and family!
Limit one certificate per check or two per table. Not good with any other coupons or discounts. Valid for dine-in only. No cash back. Gratuity not included.
---
FOLLOW THE VALUE CONNECTION ON TWITTER AND FACEBOOK!
 
Follow The Value Connection on Facebook and Twitter! Stay up-to-date on our newest items, Limited Time Specials, on location events, and more.
---
FEATURED DEALS
April 21 – 25

DIAMOND VOGEL PAINT
DUCKS BILLIARDS & G. C. GOLF
EHLINGER LAWN CARE 
MILACA DAIRY QUEEN
ST CLOUD SYMPHONY ORCHESTRA 
"Overcoming Adversity" Concert – May 3rd, 2014
ULTIMATE SPORTS BAR & GRILL
Prices are good through Friday, April 25th at noon.

Some quantities limited.
---
There are several convenient ways to order from The Value Connection:
– Shop online at TheValueConnection.com. We'll mail certificates to you.
– Call 320-258-SAVE (320-258-7283) to place your order. We'll mail certificates to you.
– Buy and pick-up certificates at one of our retail outlets:
Value Connection Headquarters for Townsquare Media at 640 SE Lincoln Avenue, Monday-Friday 8-6, Saturdays 9-1.
Miller Auto Plaza at 2930 2nd Street South in St. Cloud, Monday-Friday 9-9, Saturdays 9-6.
Crossroads Shopping Center, Located near Target. Open Monday through Saturday 10:30 – 7 (1:30 – 2 closed for lunch), Sundays 12-5.
---
Sign-up for our Value Connection Newsletter!
We'll deliver weekly specials on Monday mornings and weekend specials on Friday mid-day!

Email Marketing You Can Trust