Shop The Value Connection
You always save with The Value Connection and hundreds of values every single day. Here are some more extra-special limited-time savings, available at our website, over the counter at our retail outlets or by calling us at 320-258-SAVE.
FEATURED DEALS FROM June 27 – July 1

---
AMERICAN BURGER BAR
Limited Time Half Price Special!  At American Burger Bar, you'll find an extensive menu featuring hand-crafted fare made from only the finest, freshest ingredients. Choose from half-pound Kobe beef, bison, or turkey burgers on your choice of bun, and then add peppers, pineapple, or peppered bacon. Looking for some lighter fare? You can also enjoy salads, pastas and more at American Burger Bar, St Joe.
$15 Certificate for just $7.50
$25 Certificate for just $12.50
---
STARLITE DRIVE-IN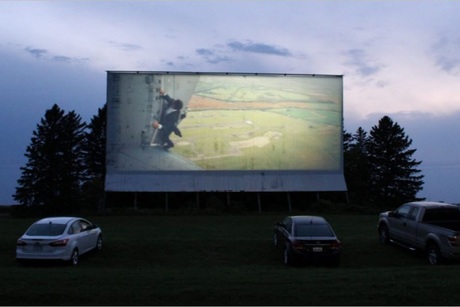 Located 1.5 miles Northwest of Litchfield, Starlite Drive-In has the best sound for your movie-watching experience. Enjoy a night out under the stars with this deal.
$14 Two Admissions for just $7
---
SPA NALA
Half Price Special – There are a variety of hair removal packages available. Facial treatments, scar removal, tattoo removal. Spa Nala: Experience the Evolution.
$500 toward Hair Removal Package for just $250
---
ANNANDALE DAIRY QUEEN
The Annandale Dairy Queen is ready to serve you with great food and ice cream treats.. including their classic dilly bars, parfaits, buster bars, dipped cones, huge sundaes, banana splits, a wide selection of blizzards, and so much more.
$20 toward 4th of July Cake for just $10
---
EHLINGER MOSQUITO CONTROL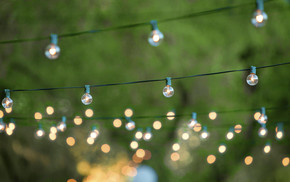 Your wedding, graduation, birthday, 4th of July, Memorial Day, and Labor Day party is too important to have unwanted guests interfering with the fun. Have Ehlinger Lawn Service come out and control your yard with a onetime Mosquito spray for your special event!
---
NEW ITEMS
FEATURED DEALS: JUNE 27 – JULY 1
Price in effect from June 27 at Noon until July 1 at Noon.
AXLE GRILL
$5 General Certificate for just $3
ART FISH & SOUL
$20 General Certificate for just $13
GREAT RIVER BOWL
$10 Certificate toward Bowling for just $6.50
LINE-X SPRAY on BEDLINERS
$585 Short Box Under the Rail Line-X Spray for just $468
PINE RIDGE GOLF 
$15 Nine Holes with Cart for just $9.50
SHERBURNE COUNTY FAIR – HAIRBALL ADMISSION
$25 Floor Admission for just $16
$20 General Admission for just $12
YELLOW CAB
$5 toward yellow or orange cab ride for just $3
 
FOLLOW THE VALUE CONNECTION ON FACEBOOK & TWITTER
Follow The Value Connection on Facebook and Twitter! Stay up-to-date on our newest items, limited time specials, on location events and more.
---
Here are several ways to order from The Value Connection:
— Shop online at TheValueConnection.com. We'll mail certificates to you.

— Call 320-258-SAVE (320-258-7283) to place your order. We'll mail certificates to you.

— Buy and pick-up certificates at one of our retail outlets:
Value Connection Headquarters for Townsquare Media at 640 SE Lincoln Avenue, Monday-Friday 8-6, Saturdays 9-1.
Miller Auto Plaza at 2930 2nd Street South in St. Cloud, Monday-Friday 9-9, Saturdays 9-6.
Crossroads Shopping Center, Located near Target. Open Monday through Saturday 10:30 – 7 (1:30 – 2 closed for lunch), Sundays 12-5.
---
Sign-up for our Value Connection Newsletter!
We'll deliver weekly specials on Monday mornings and weekend specials on Friday mid-day!
*

 Email

*

 First Name

*

 Last Name

*

 Zip

*

= Required Field

Email Marketing You Can Trust