Shop The Value Connection
You always save with The Value Connection and hundreds of values every single day. Here are some more extra-special limited-time savings, available at our website, over the counter at our retail outlets or by calling us at 320-258-SAVE.
---
WELCOME TO THE VALUE CONNECTION
THIS WEEK'S FEATURED DEALS APRIL 27 – MAY 1st



The Value Connection has a variety of items this week!! We have several Half Price and Limited Time Specials that you can take advantage of! Some of our limited time specials include Benusa Appliance, JF Kruse Jewelers and much more.  We also have featured deals, which include Fitzharris Bike, Green Mill, Professional Looks, and much more.
---
BENUSA APPLIANCE – LIMITED TIME SPECIAL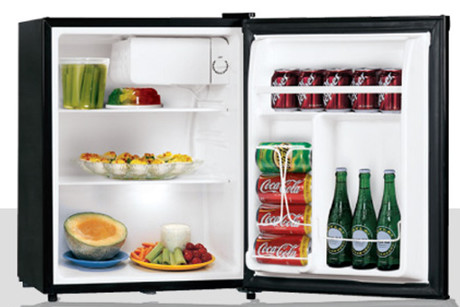 Shop Benusa Appliance Sales & Service, locally owned & operated for over 35 years in the St. Cloud area. Stock your home with refrigerators, washers, & dryers, stoves, ovens, dishwashers, grills and more, or service your existing appliances.
Valid toward any appliance in the store or toward service. Limit two certificates per purchase, per visit. Not valid on previously ordered items.
$100 General Certificate for just $70
---
GREATER MINNESOTA 2 CYLINDER
Calling all tractor, garden tractor, gas engine and snowmobile enthusiasts! Head to the Morrison County Fairgrounds on May 2nd or 34d, 2015 and see a variety of displays and demonstrations, shop the Flea Market, watch the Tractor Pull, plus crafts and more!
One Adult Admission. Good May 2nd or 3rd, 2015
$7 Adult Admission for just $4




---
FIRE ON THE RUM – HALF PRICE SPECIAL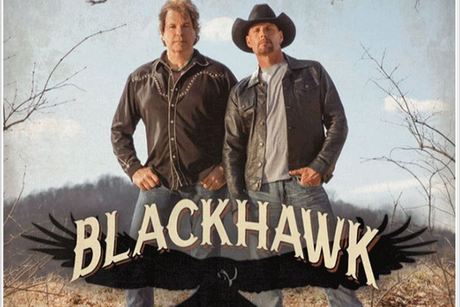 The Cambridge Fire Department would like to welcome the public to join them for their 3rd annual outdoor music festival, Fire On The Rum, June 12-13, 2015! Bands performing: Blackhawk, Devon Worley, Chris Hawkey, Plott Hounds, So Big, Shane Martin Band, Drop Tailgate, Bad Girlfriends, and Blackhawk Outlaws. This is an all ages show.
Certificate good for one General Admission for Fire on the Rum. Value Connection certificates can be used for each person in your group. No limit.
$30 toward General Admission for just $15
---
Marcus/Parkwood Cinema Promotion
NEW ON THE VALUE CONNECTION
We will be giving away 5 pairs of Tickets each week at only the CROSSROADS LOCATION! Each week's non-winning registrations are destroyed, so stop out weekly to give yourself more chances to win a pair of passes to see a movie of your choice at Marcus/Parkwood Cinema in Waite Park.
---
JF KRUSE JEWELERS – LIMITED TIME SPECIAL
Searching for a special way to show you love and care for someone? Diamond earrings, bridal and custom jewelry from J.F. Kruse Jewelers shows that one-of-a-kind person your one-of-a-kind love.
General Certificate toward jewelry, diamonds, gold, colored gemstone pieces, clocks, watches and repairs. Not valid with other offers, coupons, or promotions.  Excludes existing layaway merchandise. Limit two per visit.
---
NEW ITEMS
Olive Branch Retreat 
$1999 2-night stay for up to 22 people for just $1555
$1333 2-night stay for up to 22 people for just $1049

---
THIS WEEK'S FEATURED DEALS — APRIL 27 – MAY 1st

Sale Prices in effect until Friday, May 1st at 12pm
A & J NORTHWEST CLEANING
$25 toward Carpet/Duct Cleaning for just $15
$100 toward Residential Carpet/Duct Clean for just $62
CENTRASOTA EYE CARE
$100 toward Frames for just $55
FITZHARRIS BIKE & SPORT
$50 toward Bikes & Inline Skates for just $38
$100 toward Bikes & Inline Skates for just $72
GREEN MILL
$10 General Certificate for just $6.50
KENNEDY TRANSMISSION
$25 toard Labor Services for just $16
$100 toward Labor Services for just $75
LAKES JAM
$65 toward Thursday Only Ticket for just $40
$80 toward Friday Only Ticket for just $49
PROFESSIONAL LOOKS
$25 toward Services or Products for just $17

Prices are good through Friday, May 1st at 12pm. Some quantities limited.
---
FOLLOW THE VALUE CONNECTION ON FACEBOOK & TWITTER!
Follow The Value Connection on Facebook and Twitter! Stay up-to-date on our newest items, Limited Time Specials, on location events, and more.
---
Here are several ways to order from The Value Connection:
– Shop online at TheValueConnection.com. We'll mail certificates to you.

– Call 320-258-SAVE (320-258-7283) to place your order. We'll mail certificates to you.

– Buy and pick-up certificates at one of our retail outlets:
Value Connection Headquarters for Townsquare Media at 640 SE Lincoln Avenue, Monday-Friday 8-6, Saturdays 9-1.
Miller Auto Plaza at 2930 2nd Street South in St. Cloud, Monday-Friday 9-9, Saturdays 9-6.
Crossroads Shopping Center, Located near Target. Open Monday through Saturday 10:30 – 7 (1:30 – 2 closed for lunch), Sundays 12-5.
---
Sign-up for our Value Connection Newsletter!
We'll deliver weekly specials on Monday mornings and weekend specials on Friday mid-day!
*

 Email

*

 First Name

*

 Last Name

*

 Zip

*

= Required Field

Email Marketing You Can Trust