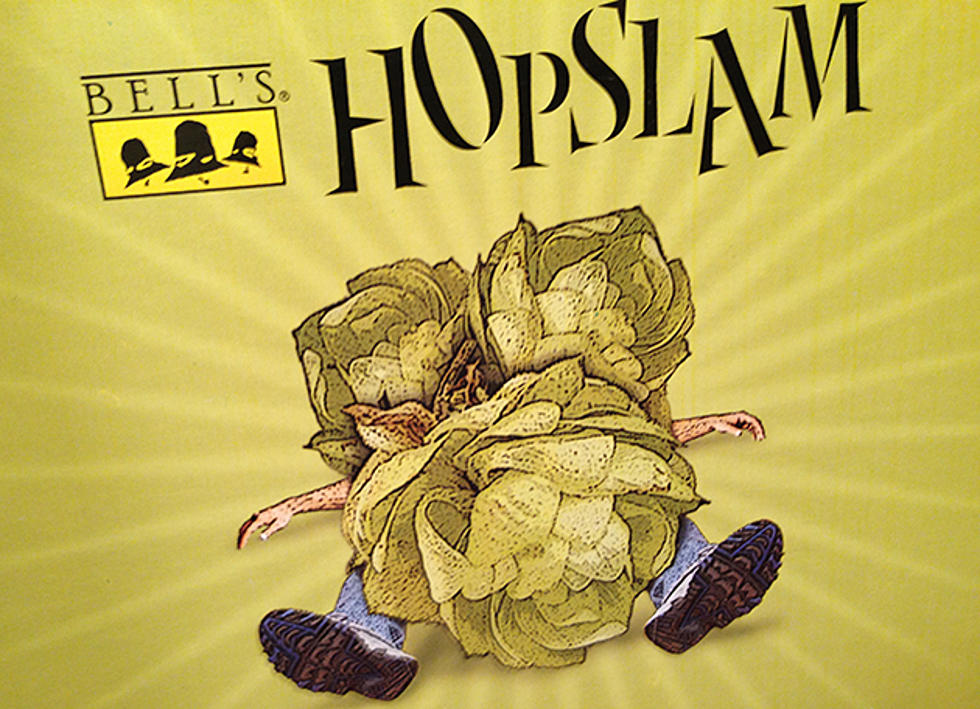 Brew Review: Bell's "Hopslam"
Lucy / Townsquare Media
Every year my boyfriend and his friends go crazy for the release of "Hopslam" from Bell's Brewery.  I'm typically not a fan of really hoppy beers, but with all the hype, I had to give this particular brew a try.  Especially since I laid down the $18 for a six pack.  Yes.  It's $18 for a six pack.  Even at that price, most places that carry the rare release have a cap for how many people can buy.  That's how fast "Hopslam" flies off the shelves.
I expected my first sip to be so bitter that I wouldn't even be able to swallow it, but that wasn't the case at all.  I found "Hopslam" to be exceptionally smooth considering how hoppy it is and how high the alcohol content is.
If you are interested in trying this beer, go out and get it today.  It will not be around for long.  Truly, while the price is much higher than the average six pack, it breaks down to $3 per bottle.  When you go to the bar and get a craft beer you usually pay around $4 for a pint.