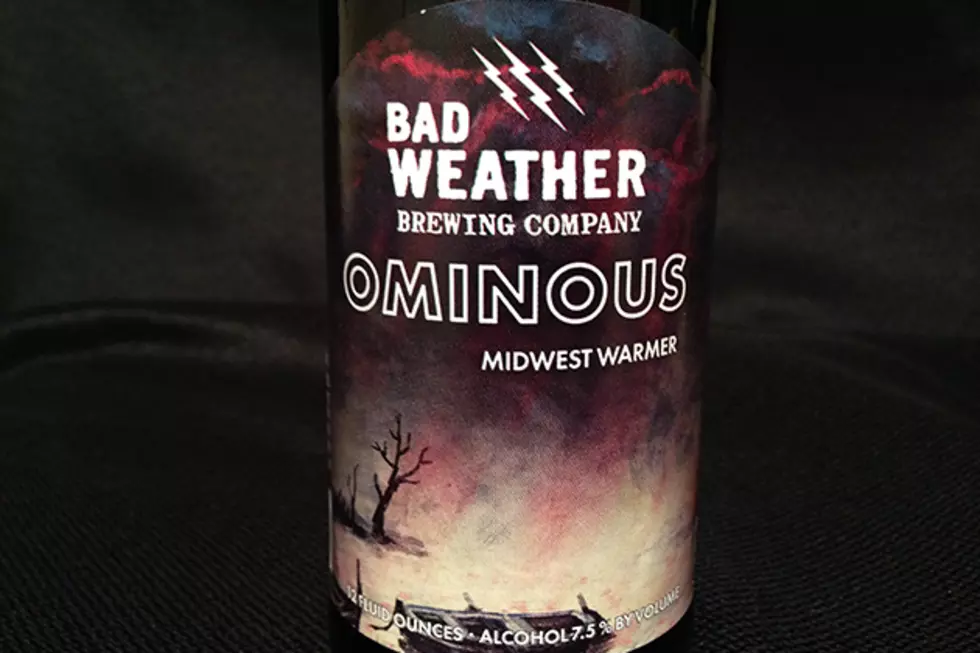 Brew Review: "Ominous" From Bad Weather Brewing
Lucy / Townsquare Media
Yesterday was National Beer Day and to celebrate I went to one of my favorite liquor stores and grabbed a few Minnesota brews.
One brewery I've had my eye on, but had yet to try it until yesterday is Bad Weather Brewing.  Being a dark beer fan, I gravitated towards their Imperial Double Brown Ale, Ominous and boy am I glad I did.  It's very tasty.
The American, English and Belgian malts give Ominous a rich, nutty taste.  Then they bring in a touch of sweet with dark candi sugar, dates, raisins, plum and chocolate.  It kind of reminds me of Indeed's Stir Crazy, because of the use of raisins, only Ominous has more of a dark roasted flavor.
With all the cool temps we've had so far this spring, I think this is the perfect beer to cozy up with!
Bad Weather Brewing has been brewing their beers out of Lucid Brewing Company's facility, but they have big plans for this year - including opening up their own brewery and tap house sometime this summer.
Dark beer not your thing?  Bad Weather Brewing offers a range of beers including Windvane, Firefly Rye and Migration.  Very excited to see what they do at their new facility as I've heard that they're planning to do a number of very small releases.  I'm guessing we'll see some really interesting things from them in the coming years.