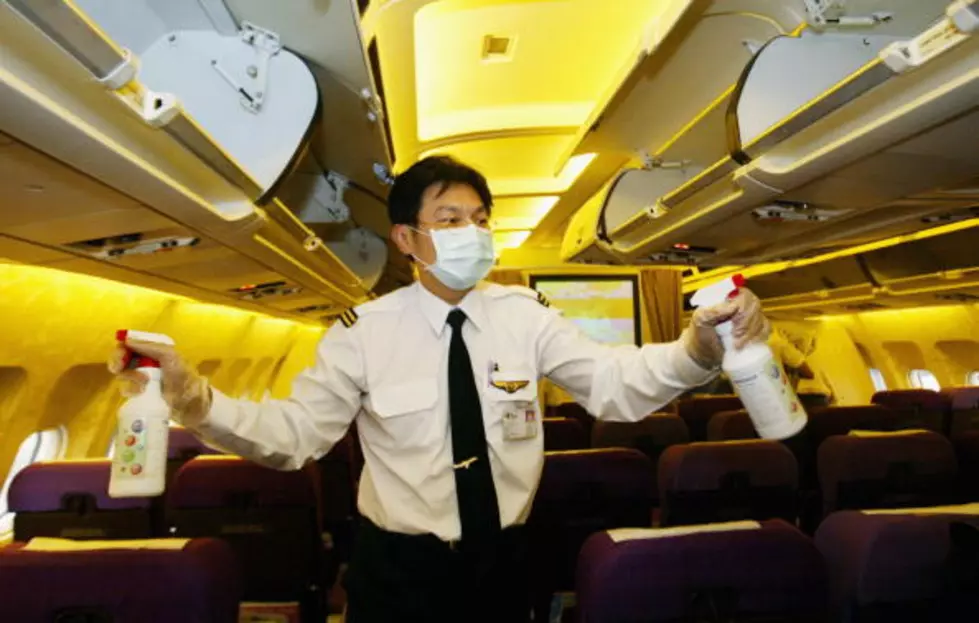 Disinfectants That Will Kill Coronavirus
Getty Images
With the WHO declaring a pandemic, concern is rising over the spread of the Coronavirus. Staying vigilant and following tips from the health officials, there are simple things you can do to lesson you chance of contracting the virus.
Things like wash hands often, don't touch your face, avoid physical contact with other people, avoid large crowds and staying informed can all help you avoid exposure to the Coronavirus.
The EPA has published a list of disinfectants that are strong enough to kill the Coronavirus.  Here are some of the more popular brands;
Clorox Multi Surface Cleaner + Bleach
Clorox Disinfecting Wipes
Clorox Commercial Solutions® Clorox® Disinfecting Spray
Lysol brand Heavy-Duty Cleaner Disinfectant Concentrate
Lysol Disinfectant Max Cover Mist
Lysol brand Clean & Fresh Multi-Surface Cleaner
Purell Professional Surface Disinfectant Wipes
Sani-Prime Germicidal Spray
Click below for more information.
Get the 'Loon Extra' Newsletter
Sign up for our newsletter and get the latest Minnesota & rock news in your inbox a couple times a week. If we're not awesome, drop us like a hot potato.