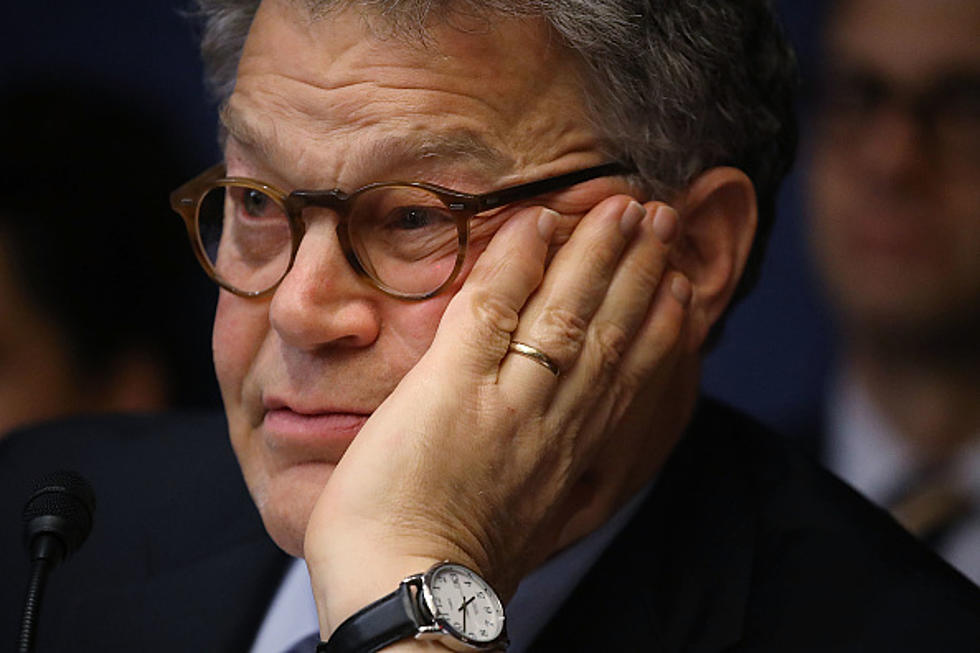 Former Minnesota Senator, Al Franken To Embark On A 15 City Tour
Joe Raedle/Getty Images
I've always been a big fan of Al Franken and was very disappointed that he was kind of forced to resign his Senate seat a few years ago. Seems to me that what caused him to resign was nothing compared to what these Washington D.C. jackals are getting away with nowadays but that's all in the past.
The future for Al Franken is a 15 city tour with a stop, of course, in Minneapolis at the Pantages Theatre on October 2nd. Tickets for the Minneapolis show go on sale tomorrow (Friday the 24th) through Ticketmaster. Tickets prices range from $94 to $209.  In a tweet, Franken said "You'll laugh and leave hopeful—unless I'm in a bad mood."
The tour will kick off September 18th in Northhampton, MA and wrap up in New York City December 11th.
If you remember, Franken beat Norm Coleman for one of Minnesota's Senate seats in 2009 by a slim margin of about 300 votes.  He was later forced to resign after a inappropriate picture surfaced in 2018.
A lot of people don't know that Franken was semi responsible for the "Blues Brothers" creation. During his days as a writer on Saturday Night Live, Franken brought John Belushi and Dan Ackroyd to a New Your City club to see Minnesota's Lamont Cranston Band. During the show Belushi & Ackroyd joined the band on stage and the Blues Brothers were born.
Franken hasn't just been sitting idle.  He's done a radio show on SiriusXM radio that he started in 2019, where he discusses entertainment and politics.
10 Satisfying Things Only Minnesotans Understand: Summer Edition
10 Commandments of Floating on a Minnesota Lake