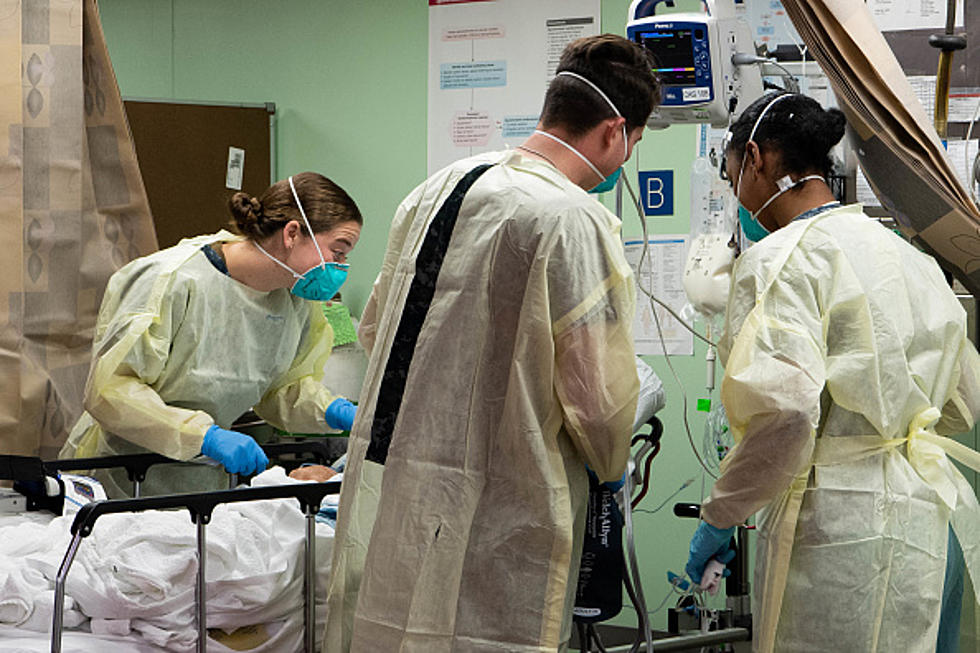 Guess Which Minnesota City Has The Most COVID-19 Cases
Getty Images
Unbelievable that this crap is still going on.  As of April 8th there have been 30.5 million confirmed COVID-19 cases. And sadly, 552,000 Americans have died because of the disease. That is more deaths than any other country.
In Minnesota that same week, there were 27.6 daily new COVID-19 cases per 100,000 residents. Of all 50 states, Minnesota ranks 20th in fewest cases reported and 15th in fewest deaths per 100,000 of all 50 states.
Nearly every city in Minnesota has suffered from the virus, with the metro areas being hit the hardest. Cities tend to be at a higher risk because of the large number of people congregating. Cities are particularly vulnerable because of the high concentration of people at colleges, correctional facilities and nursing homes.
So which Minnesota city has the most cases?  Hint, you're probably there, right now.  Unfortunately, the city with the most cases per 100,000 people is right here in good ol' St Cloud.  The metropolitan area has reported 25,322 confirmed cases, which works out to 12,751.5 per 100,000 residents, the most of any Minnesota city.
Mankato came in second on the COVID list with 9,507.8 per 100,000 residents.  Unemployment in St Cloud has somewhat rallied with the rate at 4.6%, as of January, up from 9.4% last May.  The unemployment, of course. is mostly caused by the shutdowns and businesses being forced to shut down with people staying home.
In my opinion, things will continue to stay relatively the same until people get on board with the program. Get vaccinated, wear a mask and socially distance. If the virus has nowhere to go and mutate, it will die. Simple huh?  You would think so but there is so much misinformation out there that some are not taking the necessary steps to get back to a somewhat normal existence.
(24/7WallSt)
The 25 Best Places to Live in Minnesota
Stacker
compiled a list of the best places to live in Minnesota using data from
Niche
. Niche ranks places to live based on a variety of factors including cost of living, schools, health care, recreation, and weather. Cities, suburbs, and towns were included. Listings and images are from
realtor.com
.
On the list, there's a robust mix of offerings from great schools and nightlife to high walkability and public parks. Some areas have enjoyed rapid growth thanks to new businesses moving to the area, while others offer glimpses into area history with well-preserved architecture and museums. Keep reading to see if your hometown made the list.