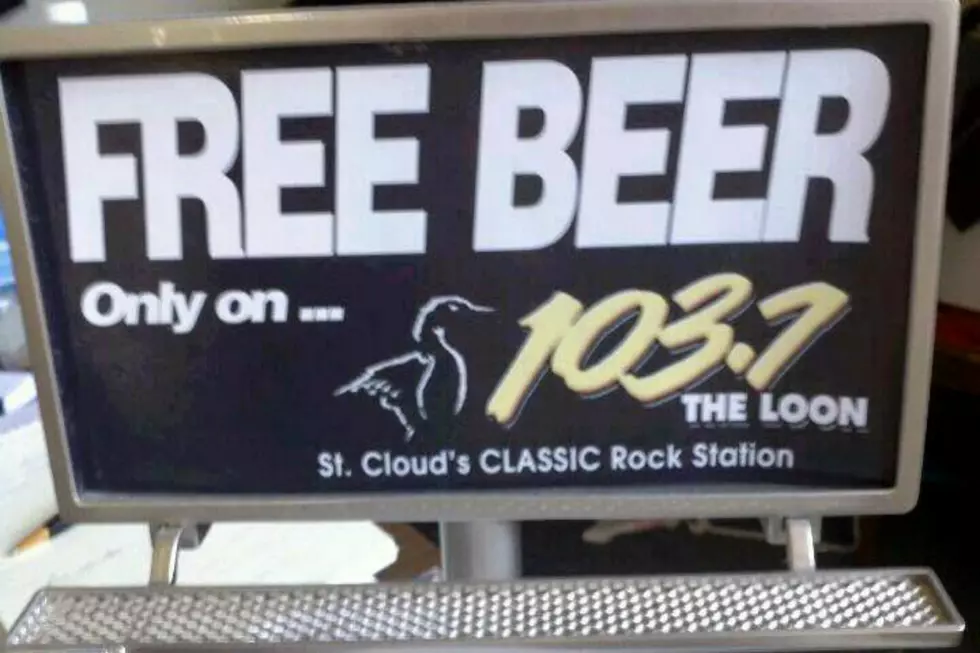 It's Free Beer Friday On The LOON!
Baxter
Free Beer Friday has been a Loon tradition for 20 years and we have given away over 8000 cases of beer. I guess it's just our way of doing public service.  Beer makes people happy and we want everyone to be happy.
Today between & AM and 3 PM listen for the world famous hiccuping belching loon and then just be caller 10 and you get a free case of beer from Coborn's Liquor and one of those spiffy Free Beer Friday T- shirts.
I've heard some great Free Beer Friday stories over the years.  one of my favorites was the girl working at a local bank. She told me they always had the radio on in the back so they could listen the the belching loon sounder. She was taking care of a customer when she heard the sounder go off in the back. The proceeded to walk away from her customer and start calling the studio phone number, in hopes of being a Free Beer Friday winner. She got fired, unfortunately.
Enter your number to get our free mobile app
Another story was from a factory worker here in town. He said they always had the Loon playing really loud on Fridays, so they could hear the belching loon sounder over all the noise in the factory. He told me when the sounder went off, the whole place shut down and everyone started calling the station. not great for their productivity but definitely a moral booster every Friday.
Be listening today between & AM and 3 PM for your chance to be a proud Free Beer Friday winner. It's going to be a hot weekend and nothing tastes better than a cold beer, except a FREE cold beer.
8 Strange or Unique Minnesota City Nicknames