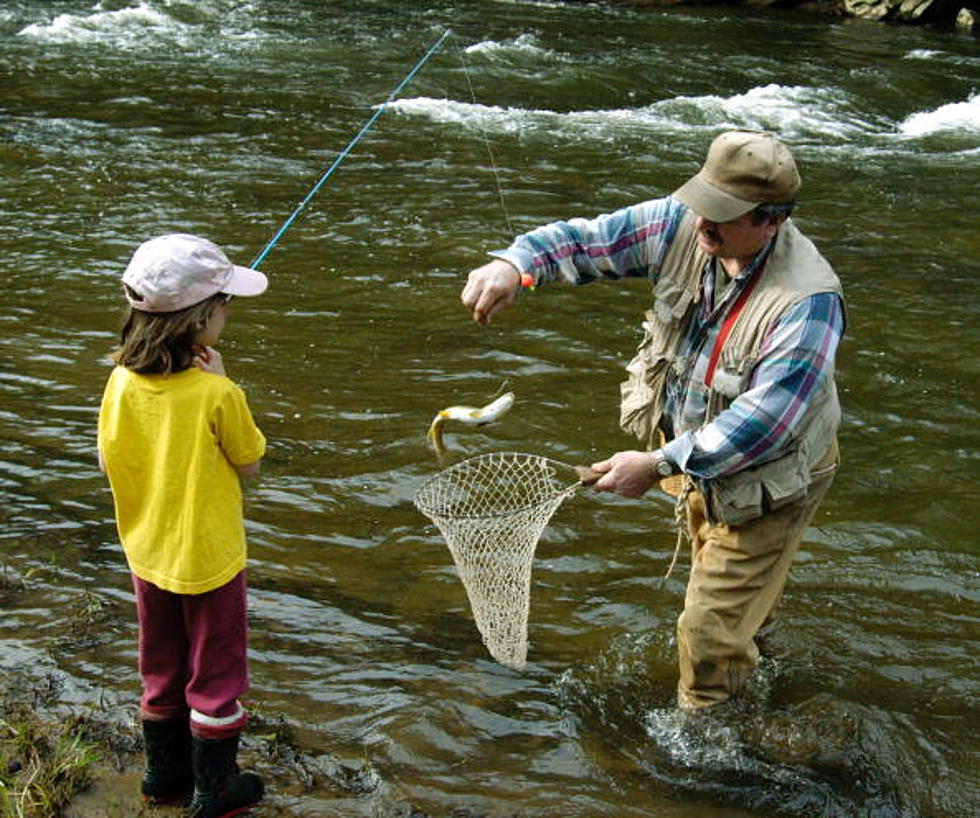 It's "Take A Kid Fishing" This Weekend In Minnesota
Mark Stahl/Getty Images
This is such a great thing in Minnesota. A chance to teach a kid how to fish without having to shell out for a fishing license. Who knows?  Maybe fishing isn't for everyone,
So this "Take a Kid Fishing" weekend put on by the Minnesota Department of Natural Resources is the perfect opportunity to introduce kids 15 and younger to the fun of fishing.
The dates for this event are June 11th through June 13th. Minnesotans that are 16 or older can take a kid 15 and younger fishing for free.
Besides putting on this special fishing weekend, the DNR also is providing some fishing tips to maximize the experience for the young inexperienced potential fisherman or fisherwoman.
The cheapest way to experience this weekend is to try shore fishing. The water is still pretty cool so the fish tend to stay near shore for the warmer water and to lay their eggs.
Good places for shore fishing would be public boat landings, State Parks, etc.  One of my favorite places to fish is off bridges. Just drop your line and let the current carry it to the fish.
As the weather gets warmer the fish move out to cooler water. Fishing off the shore early in the morning, when the water is cooler, is the best bet for crappies and sunfish.
I mostly fish off the end of my dock.  About 20 feet off the end of the dock it drops off to about 30 feet deep. It's the best of both worlds.
The Minnesota website  dnr.state.mn.us has many outdoor activities for families and kids. There is even a fishing camp for kids.
Good fishing!
8 Fast Food Chains That Should Come to St. Cloud
The dates are June 11th through Jue