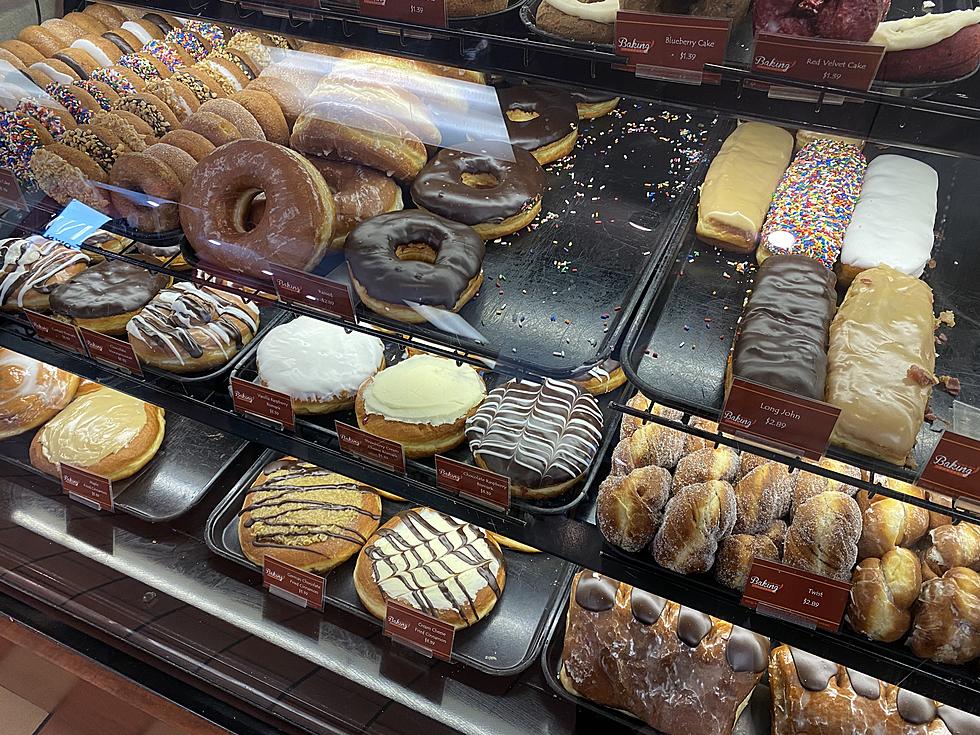 Just Dough It! Get These Local Deals For National Bakery Day!
Abbey Minke
HAPPY NATIONAL BAKERY DAY!
It's National Bakery Day! I can't think of a better way to celebrate than to make a visit to your local bakery today, to support them by bringing home some amazing bakery items to share with your family, and be thankful that we have local bakeries that bring us baked joy day in and day out.
COLD SPRING BAKERY IN COLD SPRING
Everyone in central Minnesota knows where the Cold Spring Bakery is located. They are known for their delectable delights, and today, to help celebrate National Bakery Day, they are going to have samples of some of their bakers' new items for you to try; like Caramel Apple Donuts, Italian Dinner Buns and Pumpkin Seed Cranberry Icebox cookies! Oh my!  I'm in for something new. How about you?
<iframe src="https://www.facebook.com/plugins/post.php?href=https%3A%2F%2Fwww.facebook.com%2Fpermalink.php%3Fstory_fbid%3Dpfbid0hfwkoXKX7LoixH9VNEMruSUEyuN6Herbvsd9GxFDsAMNkvQgaUQbNY9HjK6fxxx6l%26id%3D100064005276669&show_text=true&width=500" width="500" height="702" style="border:none;overflow:hidden" scrolling="no" frameborder="0" allowfullscreen="true" allow="autoplay; clipboard-write; encrypted-media; picture-in-picture; web-share"></iframe>
DUTCH MAID BAKERY IN SAUK RAPIDS
Have you been to the Dutch Maid Bakery in Sauk Rapids? Celebrate National Bakery Day by visiting their beautiful facility and grabbing some of your favorite Dutch Maid Bakery. The Dutch Maid Bakery makes sure they've got the best available for you every single day.
BACKWARDS BREAD COMPANY IN ST. CLOUD
I don't know if I've ever had an Almond Croissant before I met the Backwards Bread Company, and now visions of Almond Croissants dance in my head. If you're looking for uniquely baked croissants, pastries, scones, and more, stop by and thank the Backwards Bread Company for being a force to reckon with in central Minnesota.
LOOKING FOR GLUTEN-FREE? TRY 'MIXIN' IT UP GLUTEN-FREE BAKERY IN SAUK RAPIDS
I make quite a few stops by this bakery, not because I need gluten-free items; but just because I love their baked goods. Macarons on the daily, bars, pies, donuts; If you need gluten-free, Mixin' It Up deserves a visit from you today.
WHERE IS YOUR FAVORITE BAKERY IN CENTRAL MINNESOTA?
Where do you live in central Minnesota? Does your town have a local bakery that you absolutely love? Let us know by sending your thoughts to kelly.cordes@townsquaremedia.com.
8 Strange or Unique Minnesota City Nicknames
10 Hilarious Bad Google Reviews of Central MN Landmarks
sert this code:

15 Minnesota Delicacies Everyone Should Try