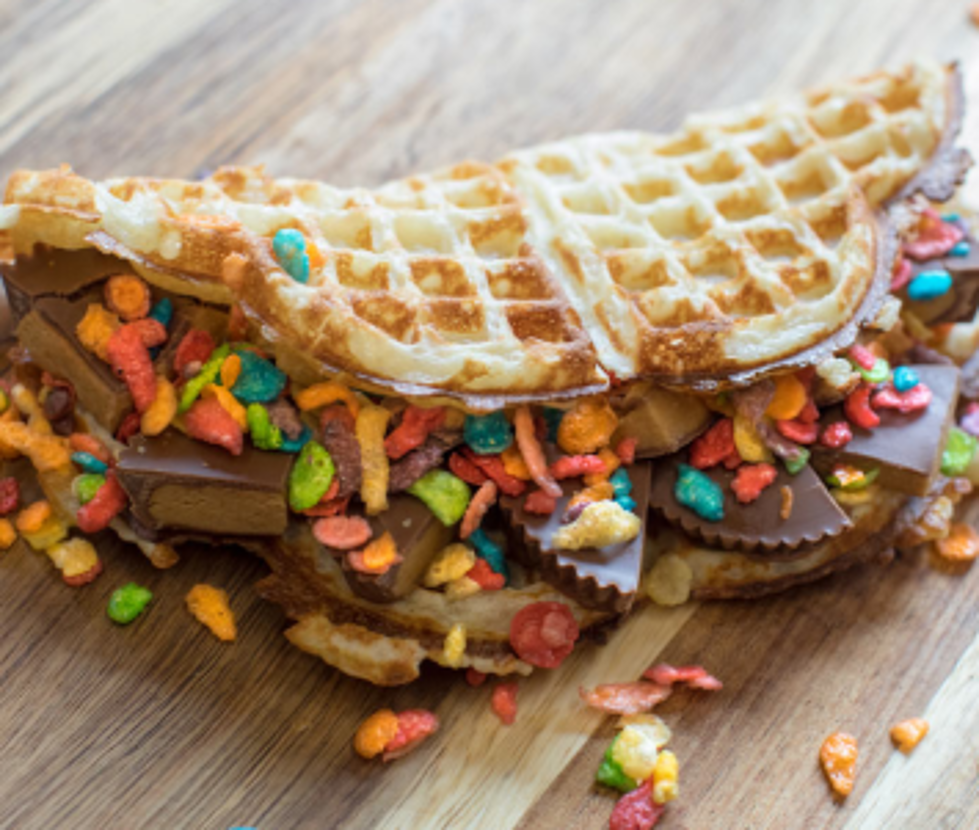 New Foods at the Minnesota State Fair Announced
Minnesota State Fair
Here we go!  I love hearing about the new foods each season before the Minnesota State Fair.  Sometimes the offerings are a bit strange, but there are always things that I want to try.
I normally don't like Key Lime Pie, but this one looks quite tasty.
How about this gem.... it's the Bada Bing Sandwich.  I wonder if it comes with an exotic dancer a la The Soprano's....  (I'm kidding).
Some of the other foods that will be new to the fair this year include a breakfast potato skin, a carnitas taco cone, cheesy sriracha funnel cake bites (OMG), a grilled sota sandwich, which I found out was Cinnamon nut butter and Minnesota blueberry marmalade served warm on Irish soda bread. Gluten-free and dairy-free.  Yummy!!!
And probably the most decadent item I saw was this deal... A Nordic Waffle.
Two new fresh-made waffle wraps: Pebbles & Bam Bam with warm Reese's chocolate peanut butter cups and fruity cereal; and Waffle Al Pastor made with Mexican-style marinated pork, pineapple, onions, cilantro and salsa verde.  Wow.... just WOW!
See YOU at the Great Minnesota Get Together!