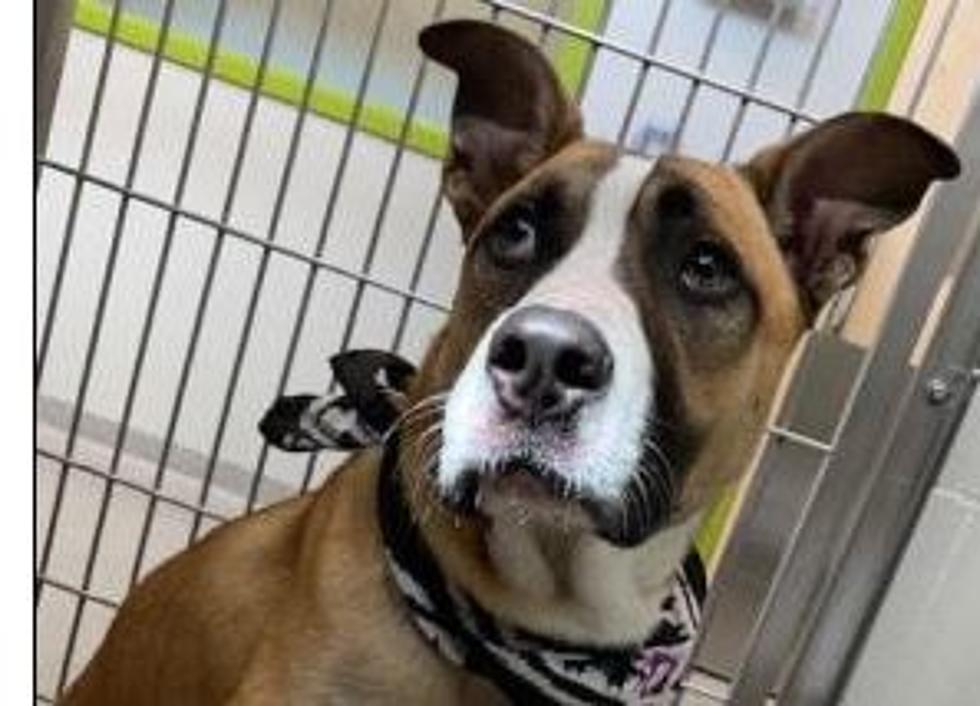 (Scooby) Duke Up For Adoption This Week, Very Cool Dog
TCHS
I may have made up the Scooby part of his name but he does remind me of Scooby-Doo.  I have to admit, if I could some how sneak Duke into the house with out my wife noticing we have 3 dogs instead of two, I would adopt this guy today.
On the morning show this morning we talked to Kate from Tri County Humane Society and learned what a great dog Duke is and what a great addition he'd make to any home. Check Duke out.
Say Hello to Duke. He was a transfer from another rescue, so we don't know much about his past. He was adopted and returned a few days later because his adopter just wasn't ready for a dog. It is unknown if he has been around other dogs, cats, or children, so we recommend slow and proper introductions to any resident pets or people.
He has been very friendly with staff since intake. He does seems to be a little timid at first but quickly warms up to you! He LOVES tennis balls is great at playing fetch and tug-of-war. His favorite treats are anything peanut butter flavored- he is a big fan of PB-filled KONG toys! Duke would love to have some room to run and play in his new home- a fenced-in yard would be ideal.
Would do best with an active family who can take him out for daily walks/runs. He is said to pull on his leash and would benefit from an Emily Weiss Walkie (available in the Re-Tail Shoppe). Duke is crate-trained while his people are gone during the day. His previous owners mentioned he may have some separation anxiety and tends to become destructive in the household if left alone.
He is potty-trained and will pace by the door to let you know he needs to go out ~~ He should be fed a high-quality kibble (available in our Re-Tail Shoppe) to help ensure his health into the future. His previous owners said he is a fast learner and quickly picked up on some basic commands like sit, lay down, and off/down.
This gentle giant can't wait to meet his new people, could it be you? Duke currently weighs 59 pounds Donations and adoption fees help cover the cost of spay/neuter surgeries, micro-chipping, vaccinating, de-worming, any medical procedures and general care
DEPOSITS MAY BE PLACED ON ADOPTABLE ANIMALS by calling 320-252-0896
This House For Sale in Duluth Looks Like The Flintstone's Home
10 Hilariously Bad Google Reviews of Minnesota Landmarks