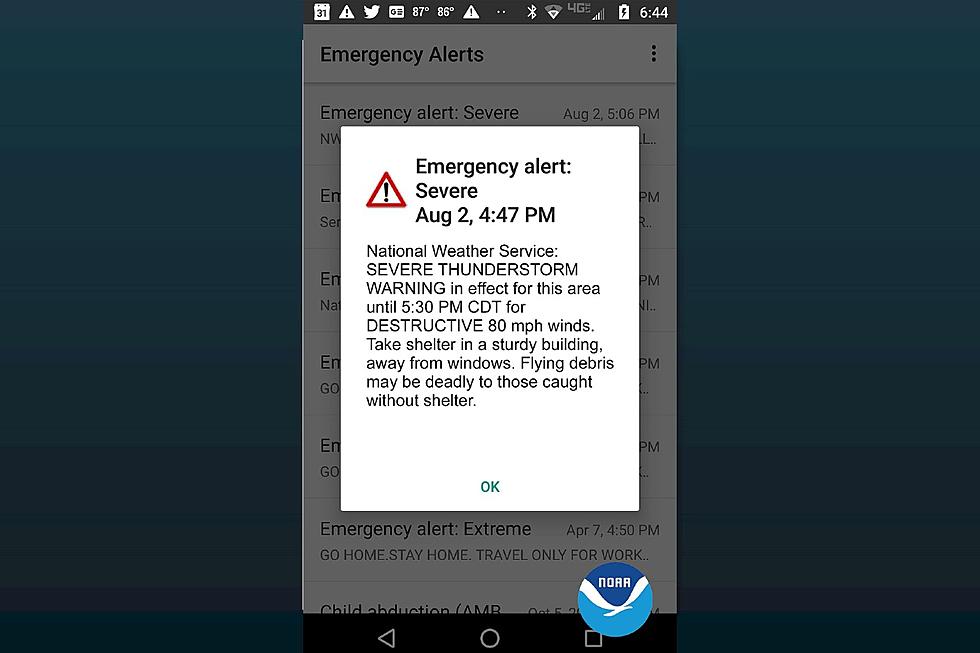 Severe Weather Awareness Week: Alerts and Warnings
National Weather Service
UNDATED (WJON News) -- Minnesota's Severe Weather Awareness Week kicks off Monday.
The statewide event lasts five days and highlights different topics about severe weather as a refresher as we enter spring.
First up: "Alerts and Warnings." When severe weather strikes, it's important to make sure you have access to the latest alerts.
The National Weather Service issues advisories, watches, and warnings which all represent different levels of severity, before and during weather events.
Getting those weather alerts has never been easier with, radio, app notifications, social media, email alerts, and television all offering coverage.
Each county also has emergency alert sirens which are up to their discretion. The sirens are most commonly used in Tornado Warnings, but can also signal other weather events depending on where you live.
Over the course of the week, we will be covering each Severe Weather Awareness Week topic in detail. You can follow along by tuning into AM 1240 and 95.3 FM WJON or by reading the stories on our website: wjon.com.
KEEP READING: Get answers to 51 of the most frequently asked weather questions...