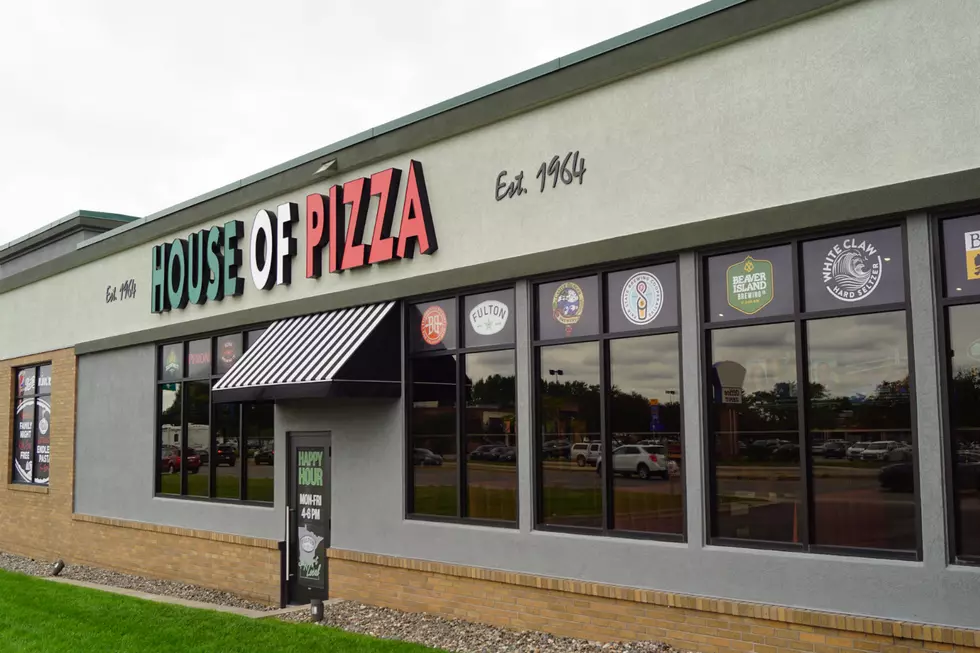 Supporting Local Business, House Of Pizza
(Photo: Lee Voss)
You may hear me on the radio talking about how great the food is from St Cloud's own House of Pizza. Well, I'm not lying. In my opinion, hands down, the best pizza in town. With 3 locations in the St Cloud area, there's bound to be one near you.
Of course, there is the downtown location that's been there since 1964, the Sartell on Pinecone Road and the newest location just off Highway 15 on 2nd Street, where Old Chicago used to be.
It's not just great pizza, they also feature hoagies, pasta dishes, wings, burgers and you can even pick up READY TO GO frozen House of Pizza pizzas, for only 8 bucks a piece, to stock your freezer and cook yourself.
With the holidays here, you may want to make your friends, co workers, family, etc. smile with gift cards from the House of Pizza. They have a great deal on gift cards right now.  When you buy $100 worth of gift cards you will receive a $20 bonus certificate.
Enter your number to get our free mobile app
Looking to cater something?  House of Pizza is your perfect option for special events or just to say a big thank you to your employees.
Of, course, with the pandemic mandates, House of Pizza is offering curbside delivery and safe delivery right to your door.
Thank you for supporting the House of Pizza and all the other local restaurants in the St Cloud area.  It's a challenging time for us all and with your support we can keep everyone afloat.
Give mom a break today and pick up some great dinner at one of the 3 area House of Pizzas today.
Check out the HOP menu below