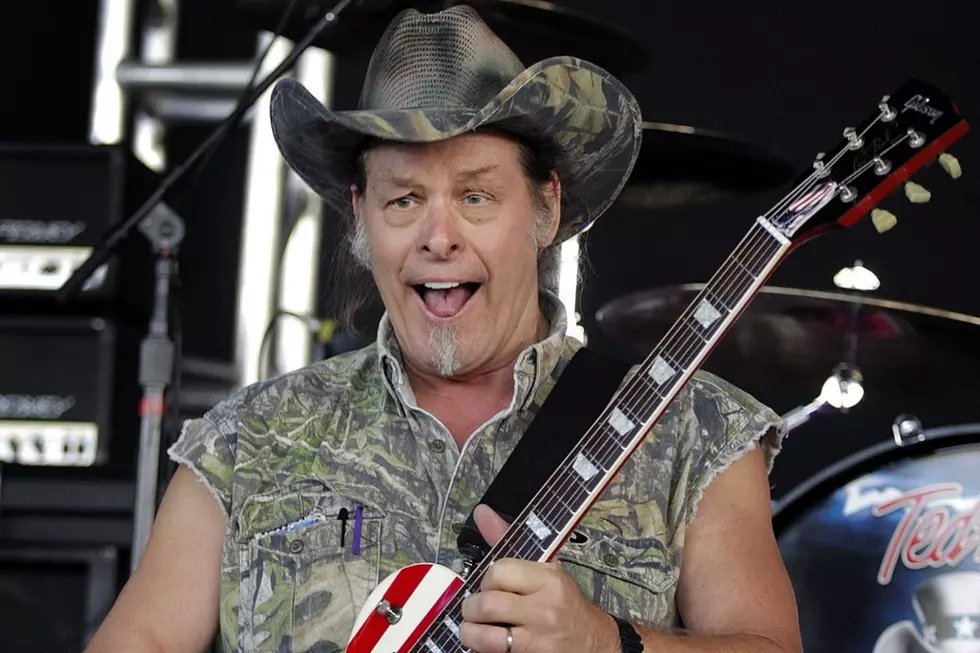 Ted Nugent Makes Tracks For Minnesota
Bill Pugliano, Getty Images
There have definitely been some characters in rock music over the years. Some of the most notable personalities being David Lee Roth, Axl Rose, Brent Hinds, and Dave Grohl. They're the type of people who have instantly distinguishable personalities and command a large degree of attention where ever they go.
One of the most recognizable characters in the history of rock is the one and only – Ted Nugent. To be honest, I'm not exactly the biggest fan of ol' Ted's music, but he seems like he'd be a lot of fun to party with.
If you've ever seen this guy perform or have watched his interviews, you know that he's the kind of guy that's off his rocker, but still has a good heart. Every time I see videos of him, I can't help but think that he isn't quite right in the head. But that's okay, because he's hysterical and wildly entertaining.
I probably wouldn't go to a Ted Nugent concert to hear his music, but I'd definitely go just to see him be his crazy self on stage. If you're in the same boat as me, you might want to check out Ted's upcoming concert at The Myth (St. Paul) on June 29th. The show starts at 7 pm and you can get your ticket online now for $90.