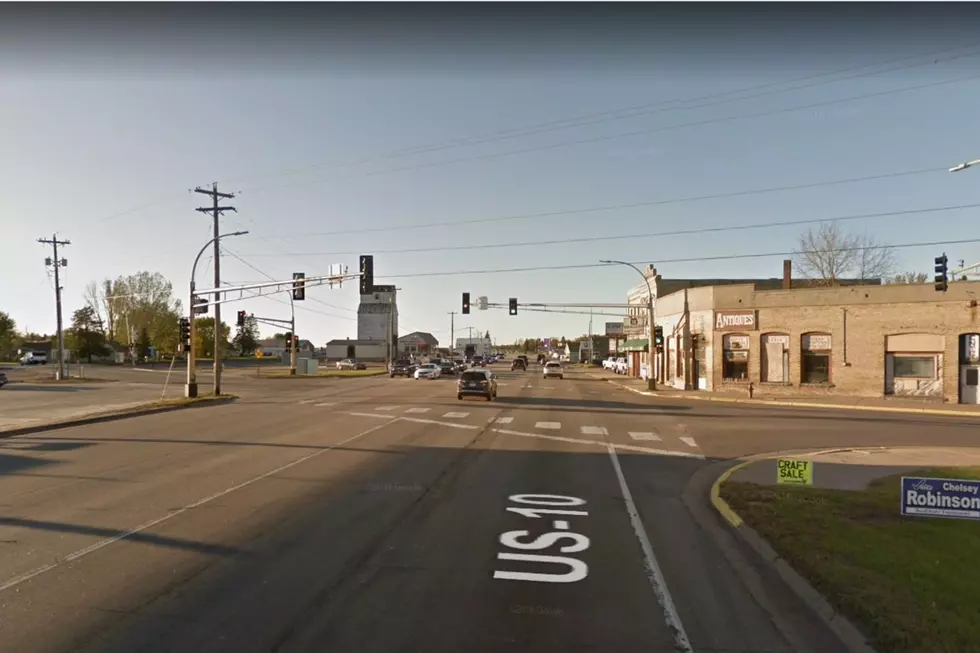 The Internet Agrees — It's Time for Royalton's Stop Light to Go
Google Maps
Following another travel-filled Memorial Day Weekend in Minnesota, internet users agree -- it's time to bypass Royalton.
"Who agrees that we need to bypass Royalton or at least tear down the stop light that slows traffic for miles?" asked Reddit user MysterE92 Monday. "It's getting out of hand, we need to address the Royalton stop light problem."
(If post above does not show refresh page or click here)
"But how will we remember to stop at Treasure City?!" asked one Reddit user, facetiously, we're sure.
"You shall not pass Treasure City with a bypass," joked another.
"I'd vote for removing half or more of the small crossings across highway 10 instead," proffered one. "I absolutely hate that stretch of road with all of the people trying to enter the gauntlet. More frontage road and a handful of stoplights or a couple MNDOT specials (roundabouts) should do the trick!"
"There shouldn't be a single stoplight from Anoka to Brainerd on HWY 10," suggested one person.
Some more reasonable and understanding stepped in with their thoughts.
"I know it's been discussed and the problem is a railroad track and a river both need to be worked around," empathized one. "It is doable just a lot more expensive than your average bypass. Locals are for it for the most part. It sucks for locals as well because it's a 5 minute red light to cross the highway on a weekend and if train goes by it's 10 or 15 minutes."
"It's been that way for longer than I can remember," added another Reddit user. "I'm willing to bet the city council is pessimistic about the effect it will have on local business."
The matter of traffic through Royalton is no new matter of discussion, of course. We've offered our two cents worth before (though in case you forgot, it includes hiring Elon Musk to dig a tunnel, moving Royalton 200 feet either direction and installing monster truck jumps).
14 Central Minnesota Restaurants Where Kids Eat Free (or for Cheap)