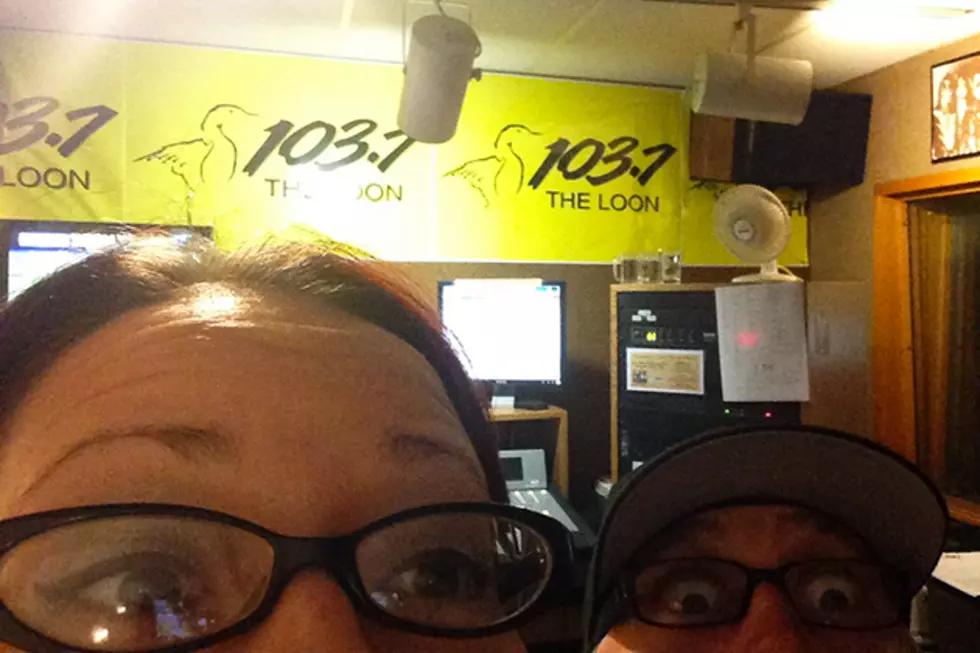 The Loon Morning Show Rundown: October 14th [AUDIO]
Lucy Black / Townsquare Media
As heard on the October 14th show:
1. The Snappening
Another round of photos have been leaked online.  This time the pics came from the Snapchat app.   Apparently hackers are not happy with the collection of photos, because there are not enough nudes.
---
2. How Many Years Your Vices Shave Off Your Life
How much time does a lifelong addict lose each time they use?  Too much. The numbers for alcohol are shocking; higher than both cigarettes and cocaine.  Yikes.
---
3. Cop Tries to Get Kid to Admit to Having Weed
After pulling over this driver for not having his headlights on, a cop insists that he is a stoner, because he has a disc golf bag and asks over and over again in an effort to get permission to search the vehicle.  Know your rights.  Was this officer overstepping his bounds?  Are all disc golfers potheads?  Dude.
---
4. Embarrassing Photos on Your Phone POLL
In the past year there have been a number of security hacks exposing people's information, including compromising photos.  It begs the question, how many people keep embarrassing pictures on their phones?  Do you have private pictures on your phone?
---
5. Stupid Lies Couples Tell Each Other
Admit it.  You tell little harmless white lies to your spouse.  We all do.  Do they really need to know how much money you just spent on that recent purchase?  And is what you ate for lunch really all that important?  What's the most ridiculous lie you tell your partner?
---
6. Pizzabox: The Pizza Vending Machine
Here's a reason to look forward to 2015, the pizza vending machine.  The Pizzabox,  serves up fresh handcrafted 10-inch pizzas for just $5!  We could really use one here at the station (hint, hint, big guy).  It's still being tested, but the creators plan to release the machines in early 2015.
---
7. Football Pick Outcomes
---
 8. The Twerk Wars