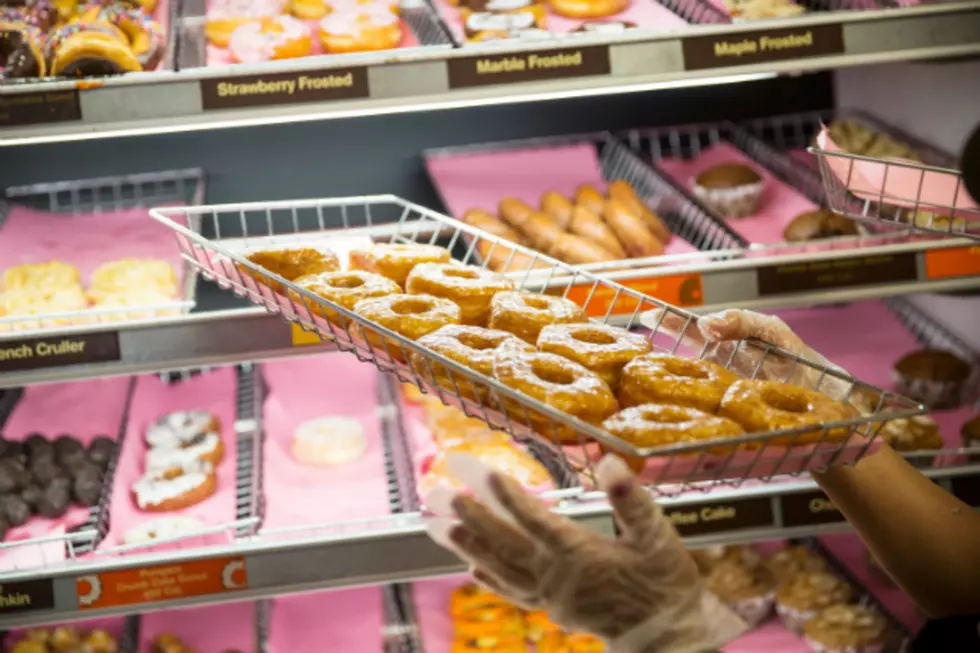 Where to Get a Free Donut for National Donut Day!
Andrew Burton, Getty Images
Happy National Donut Day! Wanna score a free donut? You need to know where to go!
Anywhere that sells a lot of donuts, that's where. Krispy Kreme, Dunkin' Donuts, even Walmart.
Heck, Burger King is selling a "Donut Whopper"...which is just a Whopper with a hole cut out of the middle. It even comes with a free mini-slider!
Kwik Trip Rewards members get a free donut. It's free to sign up for their rewards, so a few seconds of your time can snag you a free donut.
---