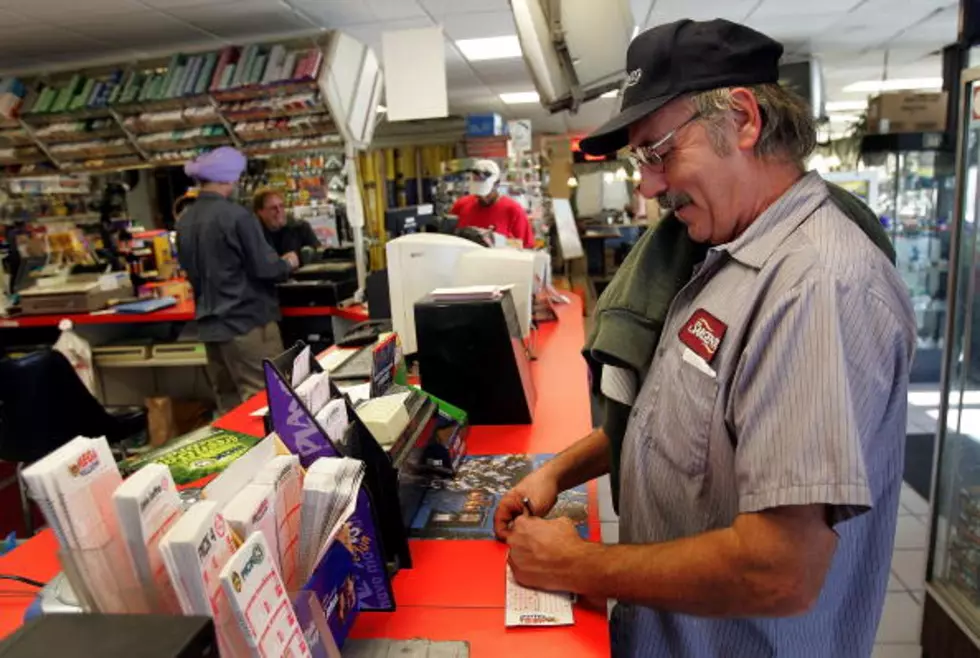 Wisconsin Man Wins Lotto Twice In 2 Weeks
Tim Boyle/Getty Images
Except for the fact that this guy lives in Wisconsin, he's pretty damn lucky. Norman Fuller, a retired military veteran, has cashed in on the lotto. He didn't just win once, nope, he won twice in the period of 2 weeks.
Talk about beating the odds, first Norman wins the Badger 5 to the tune of $121,000. great pay day for Norman, right?  Then Norman buys a Powerball ticket on Feb 6th and puts another 50 grand in his pocket. Odds of winning these two lotto prizes are 1 in 155 billion.
Norman purchased both winning tickets at the same Kwik Trip in Wisconsin Rapids. Not sure if that particular Kwik Trip is a lucky place or if Norman is leading a charmed life. At any rate he's leading a much better life financially.
Norman plays the lotto games on a regular basis, so we can't be sure how much money Norman has contributed to the lotto but I'm guessing he must be ahead of the game with his current winnings.
If I was Norman, I'd set up a little stand in front of Kwik Trip and charge people 5 bucks to rub me for luck before they went into the store and bought their lotto tickets. Just trying to help Norman build on his new found wealth.
I just can't get over the odds that our rich friend Norman beat to win his $171,000. According to an official from the Wisconsin Lottery "odds of winning both the Badger 5 jackpot and a $50,000 Powerball prize are one in 155 BILLION!"
Nice going, Norman!
20 of the Hardest Lake Names to Pronounce in Minnesota