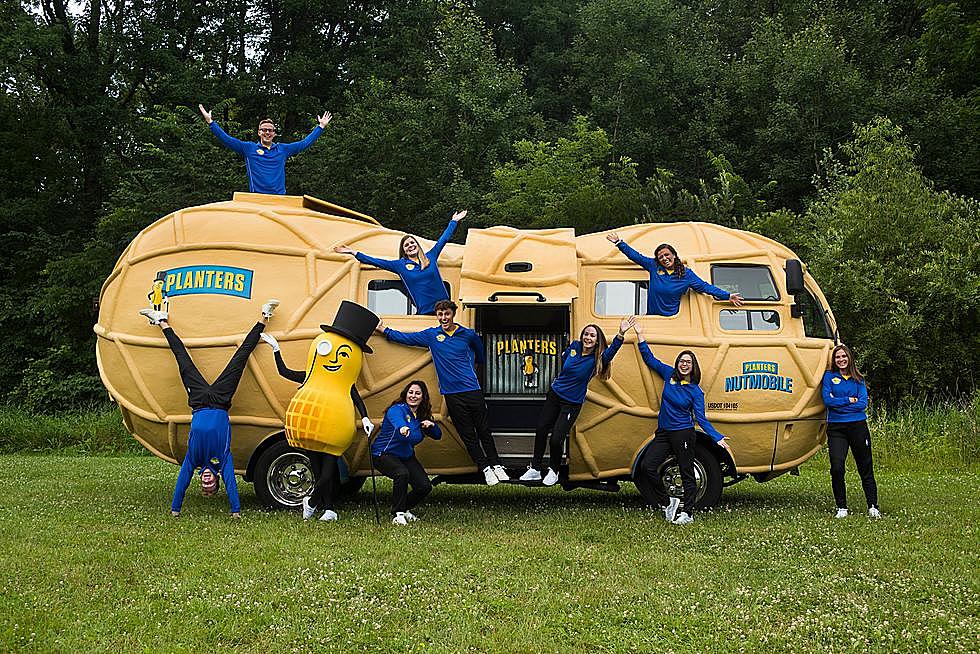 Mr. Peanut Gives $10,000 to Minnesota Drive Thru Operator
Twitter.com Nutmobile
Remember a few months ago we were talking about the Mr. Peanut mobile going around and giving out $100,000 throughout the year to deserving people?  It's part of a random acts of kindness promotion that Planters is doing now that they are making Minnesota their new permanent residence.  I knew it sounded like a great thing to do then, but now hearing about some of the people who have been receiving checks from Planters, it's even better than I thought it would be.
This week we learned about how Mr. Peanut stopped by a McDonald's Drive Thru in Arden Hills to award the "singing" drive through operator a check for $10,000.
KARE 11 had a story about this guy, who's name is Daniel Marshall, awhile back, May of this year, to be exact. Planters Peanut picked up on the story and decided that he was deserving of a portion of the $100K that they are giving out througout the year.  This week he was awarded a big $10,000.
Marshall would have the unique ability to make your day better if you were having a bad day, and if it was already good, it would be that much more positive.  His songs and jungles would always have some sort of positive vibe to them.  Sometimes it was just the McDonald's jingle that we all know... "ba da ba da ba da... I'm lovin' it".  Some people would even go through the drive thru again just to hear him sing again.  Some of those people obviously had some extra time on their hands, but it is still a nice thing to hear even if it was only once.
LOOK INSIDE: Kid Rock Is Selling His Grand $2.2 Million Detroit Mansion
CHECK IT OUT: The Best Movie Character Names of the 1980s
Stars Who Were Tested for the Coronavirus