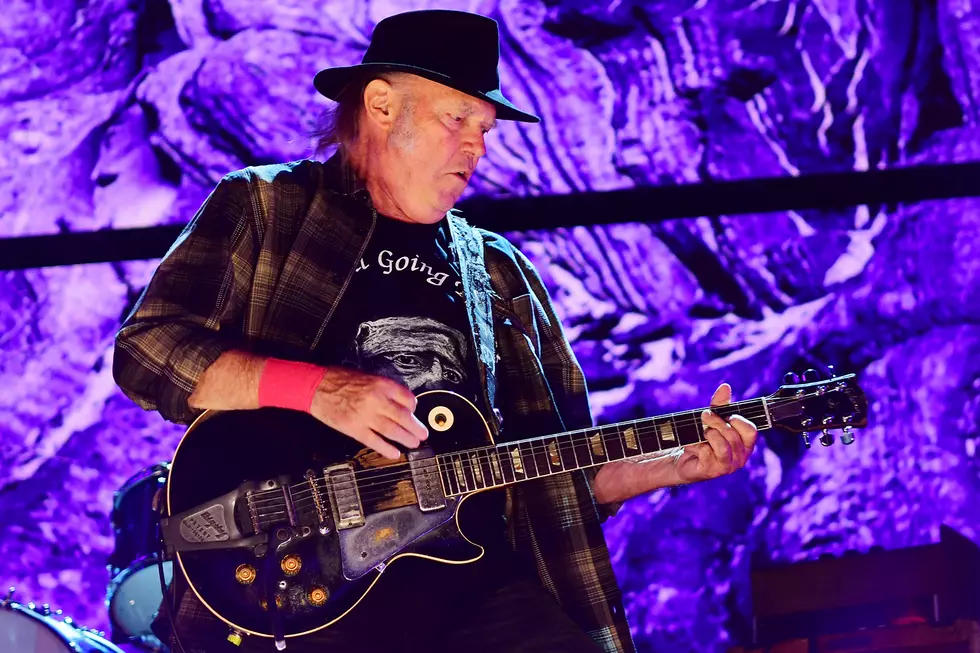 Neil Young New Video for Song about COVID-19
Matt Kincaid, Getty Images
Neil Young... first of all, how did I not know that he was married to actress Daryl Hannah?  I mean really... how did that one get past me?
Anyway... Young has put together a new video for his song "Shut it Down" which was originally on his album "Colorado" from last year. It has been renamed "Shut It Down 2020".  The video has been reworked for the coronavirus pandemic.  
The video is pretty powerful.  It has images of what's happening around the world during this shut down due to the COVID-19 pandemic.  Rolling Stone magazine had a feature on the song and video:
Young is also pointing out that people who are unwilling to wear masks are not doing it because of vanity.
"Ignore the actions of world leaders who are too vain to wear masks," Young wrote. "They are not leading. Putt your own vanity away for the good of your fellow man; wear a mask in public to stop the spread."
Earlier this month Young joined Willie Nelson, John Mellencamp and many others for the "Farm Aid at Home" benefit.  He said that we all need to work together, no matter who you are, and we will come out on the other side of this, eventually.
NEW: Make Food Stay Fresher Longer During Quarantine
SEE IT NOW: https://1037theloon.com/make-food-stay-fresher-longer-during-quarantine/
Fresh Food Hacks to Extend the Life of Your Food