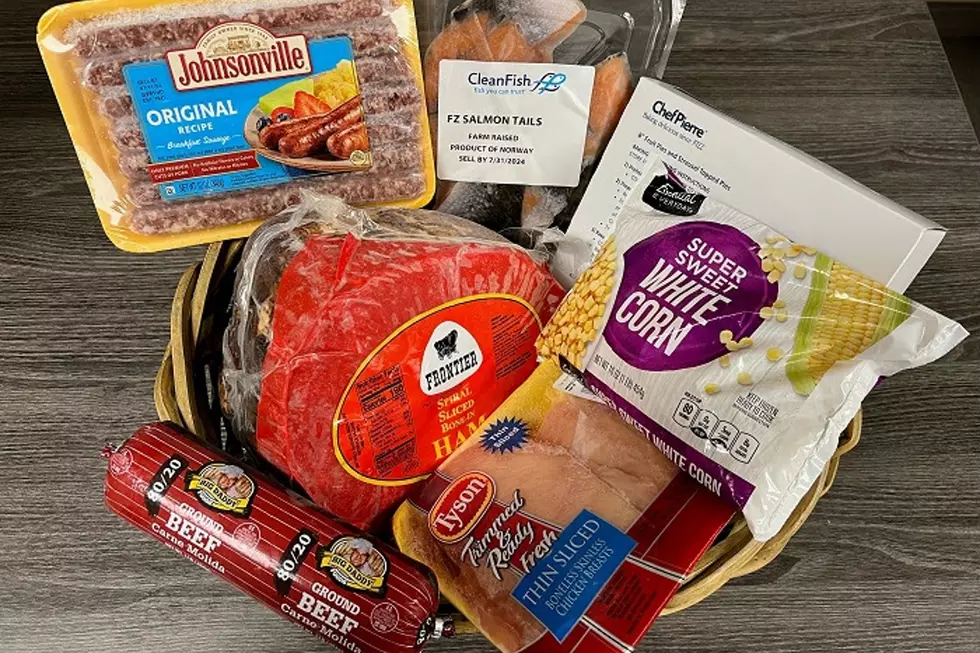 St. Cloud Residents Can Save On Groceries Today With This Event
thefoodgroupmn.org
FARE FOR ALL IN SAINT CLOUD TODAY!
Today is the day! Save a few trips to the grocery store and save up to 40% on high-quality food for your family and friends.
Fare For All, is an amazing food program for all people in Minnesota, to get incredible, high-quality foods at unbelievable prices. This program is not just for low-income families; it is for EVERYONE in our community and the more of us that utilize the great service
SEE THE FEBRUARY MENU
February's Menu includes:
MINI MEAT PACK C $11
Chicken Tenders 1.7 pound
Jumbo Beef Franks  15 ounces
Ground Beef   1 pound
Chicken Breasts 1 pound
MEGA MEAT PACK W $25
Pollock Fillets  1 pound
Pork Chops Bone-In 1 pound
Peppercorn Tenderloin 1 pound
Turkey Burger  2 pounds
80% Ground beef  1 pound
Mild pork sausage 1 pound
Boneless & Skinless Chicken breasts   1 pound
PRODUCE PACK  $10
Russet Potatoes 5 pounds
Yellow Onions  2 pounds
Carrots  1 pound
Gala Apples 4 count
Navel Oranges 4 count
Grape Tomatoes   1 pint
HOT BUYS
Get a LOCAL Thousand Hills Rump Roast of 1.5 pounds for just $15.50.
LOCAL Eichtens Plain Gouda Cheese, 8 ounces for just $5.75.
FARE FOR ALL IN SAINT CLOUD TODAY!
Fare For All is heading to St. Cloud this afternoon from 3:30 pm to 5:30 pm. The event will take place at:
Salem Lutheran Church
90 Riverside Dr. SE
St Cloud MN 56304
It's a really simple process. You can typically buy as many packages of each available option as you want. You can pay with a credit card, EBT, and cash.  They come to different cities on different days of the month, so if you can't make it to St. Joseph today, you will have other options available around the area.
If you would like to sign up to be on their mailing list, they will send you an email when they are coming to a location near you, so you never miss a Fare For All event.
Happy shopping!
8 Field Trips All Central Minnesota Kids Went On
Bits O Bacon Chocolate Chip Cookies
The 5 Animals Most Likely to Cause Your Death in MN