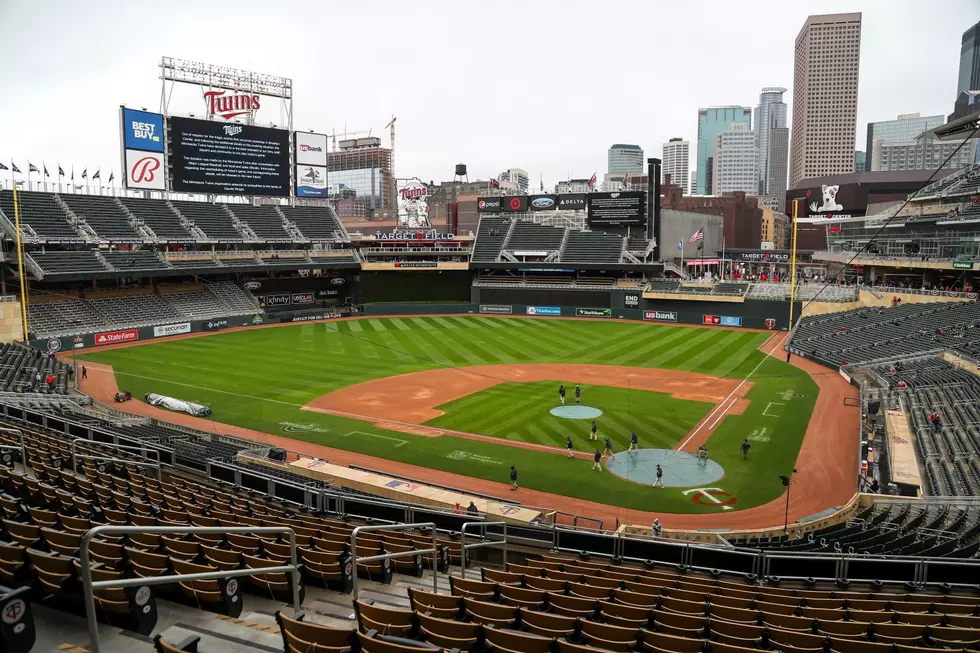 Target Field Back to Full Capacity Starting Today (Monday)
Getty Images
It's been a long time, over a year, to be exact ,and I think that all Minnesotans will be happy to hear that large venues, and stadiums are heading back to 100% capacity
Today (Monday) is the first day that Target Field is allowing full capacity for the Twins game scheduled for this evening against the White Sox.  Target Field has been increasing their capacity limits slowly since the vaccine has been available. and finally Minnesota has hit that 70% goal made by President Biden.  Minnesota hit that goal of at least 70% of Minnesotans receiving at least one dose of the COVID 19 vaccine.  
If you are a person who is still leery about going to see the Twins play at 100% capacity, and would rather not sit next to people who may or may not be vaccinated, or if you are immune deficient, there are still some seats that you can purchase, by request, that are socially distant.  You can reach out to the stadium by calling 1-800-33-TWINS.  The seats that are available are limited, so if there is a game that you would like to see in person, please check on availability of those special seats as soon as possible.
This past June, Target Field has been able to go to 80% capacity, and now, July 5, that has increased to 100%.  Problem is, the Twins haven't been playing well as a whole, but just getting out to see a game in person is something we haven't been able to do in a long, time, so just that fact hopefully will get people out and enjoying the great outdoors and watching America's favorite pastime, baseball. GO TWINS!
8 Field Trips All Central Minnesota Kids Went On
Bucket List Minnesota Glamping in a Lakeside Covered Wagon