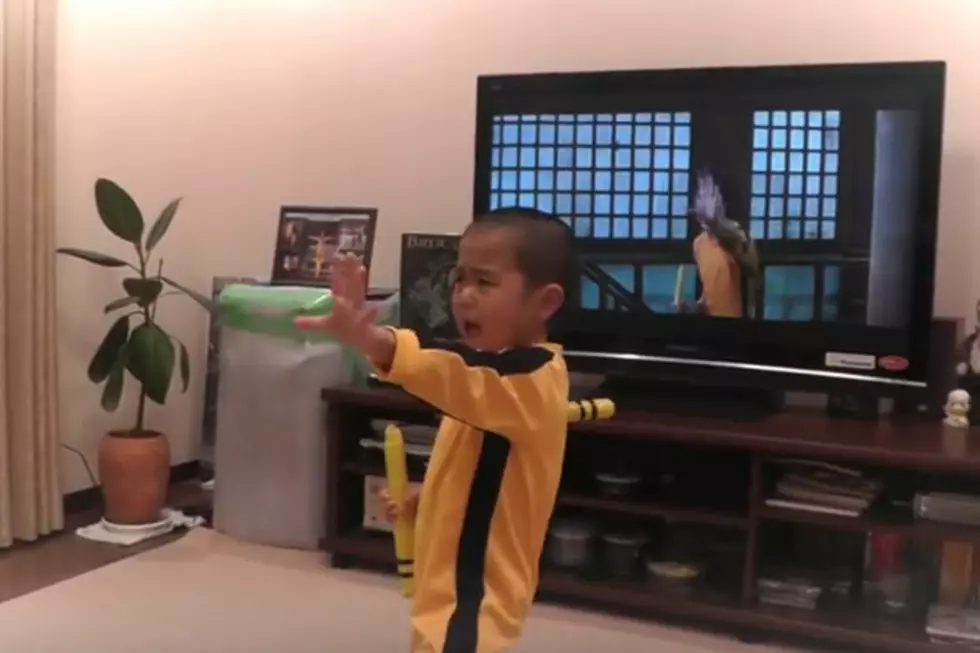 Whoah, This Kid is Crazy Good with Nunchucks!
Bruce Ryu via YouTube
I've seen tons of kids try to get the hang of nunchucks and, just like me, walk away 10 seconds later bruised and beaten from them. Either this 5-year old is naturally crazy good at using them, or watches Bruce Lee movies every waking hour. He is spot-on not only with the nunchuck scene in the movie, but also with the acting! Wow!!