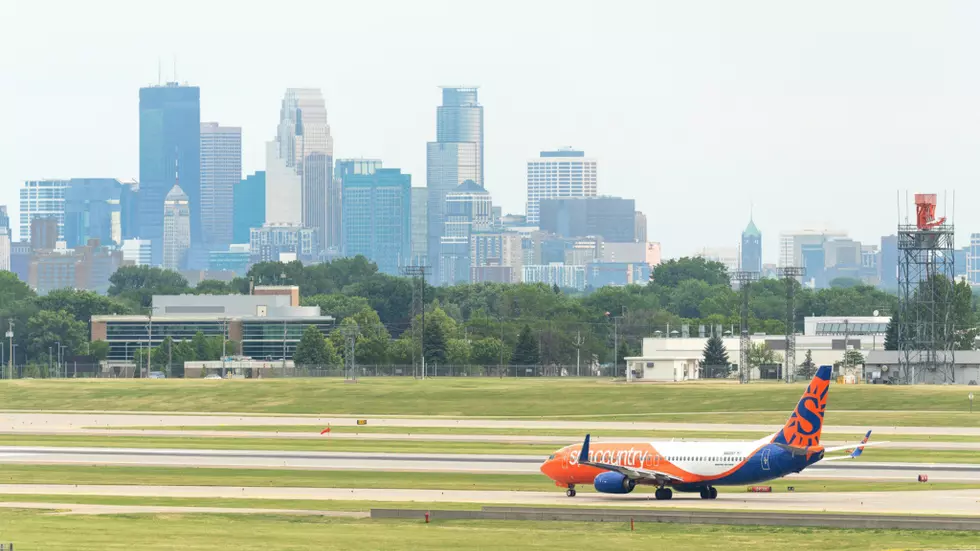 Sun Country Airlines Including St. Cloud in Shuttle Service
Sun Country Airlines
Travel is starting to get a little easier.  Well, after coming off of what we've been through the last year or so, almost anything would seem like a good idea .
It's always been kind of a pain in the butt to have to get up early from St. Cloud or surrounding area, and drive to Minneapolis to get on your flight for vacation.  It includes doing a park and fly, and/or staying at a hotel just so you don't have to get up quite as early, and you generally can leave your car parked in their lot for an extended period of time.  But still, it would be so much easier to just use the airport in St. Cloud and have someone drive you there.  Much simpler.
Enter your number to get our free mobile app
Now, Minneapolis based Sun Country Airlines has partnered with Landline Select Shuttle Service to connect 5 more cities. One of which happens to be St. Cloud.  The other cities include Brainerd, Rochester, Eau Claire, Wisconsin and La Crosse also in Wisconsin.
The shuttle service has what they call a "fleet of vehicles" and will accommodate up to 4 passengers.
When booking a flight, passengers will see their city listed as the departure destination and information about which legs of the trip will be on land and which will be in the air. Luggage will be transferred directly from the shuttle to the plane. 
We all know how hard the travel industry has been hit during this last year of the pandemic.  Plus borders being closed.  And now, needing a negative COVID test within 3-5 days of your return to the United States.  That means when you are on vacation in Mexico for a week, you will need a negative test to get back.  Not sure right now how that will work, but I'm sure they will figure that out.  But travel has seen some light at the end of the tunnel with the vaccine starting to make an impact.  Let's hope for more positivity.  I think we would all love a vacation out of the area or country every now and again.  This will help make things a bit easier to do so.
7 Things Minnesotans Miss Most About Summer in the Dead of Winter