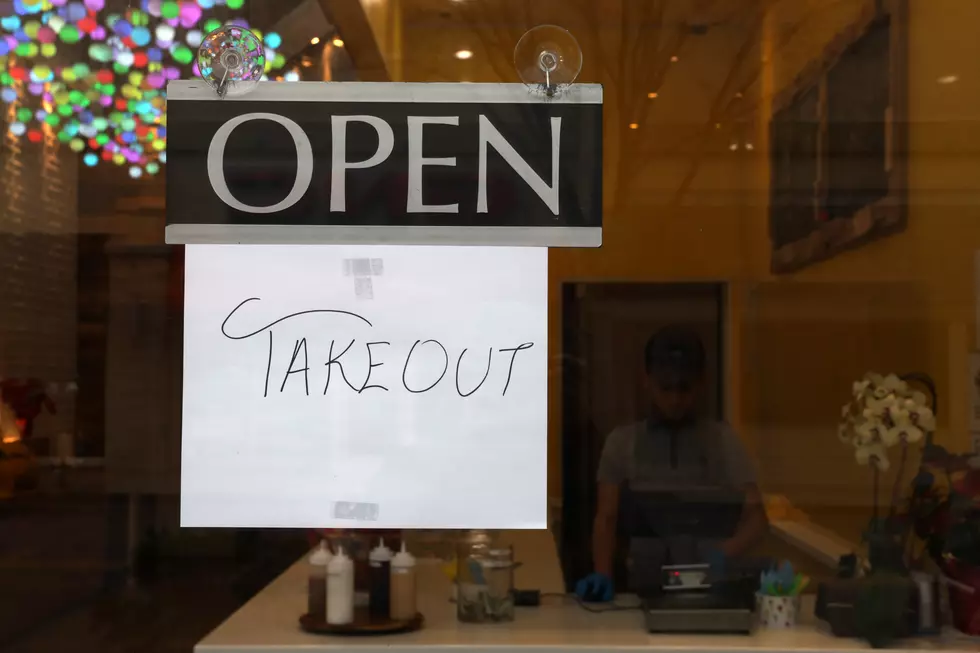 Hungry- Remember Local Restaurants- Get Some Take-Out
Getty Images
Everyone has been feeling the affects of the coronavirus, and aside from the front line workers, the food/beverage industry has been hit the hardest.  Dealing  with a second shut-down of that industry is heartbreaking.  The only thing that we can do as a community is to support those businesses.  And that means ordering food and drinks.  Most of the local breweries will still sell growlers of your favorite craft brews.  This is a great thing, as they are also refillable.  Win-win!
If you are thinking about what to have for lunch or dinner, maybe let someone else do the cooking for you and order some take out.  It's fast, convenient, and a lot of the area restaurants have either an online menu, you can call in your order, or sometimes just order online, too.  If you would rather not drive to pick up your food, there are several delivery options that are pretty readily available in most situations.
Enter your number to get our free mobile app
Last weekend we were just going to put in a frozen pizza, but instead we ordered from one of our favorite restaurants. Then, we saved the pizza to an afternoon meal with one of our local pizza places instead of the grocery store frozen type.
We normally go out to eat on the weekends, and have tried to keep doing that in the form of ordering some take-out from local restaurants.  We all want our favorite restaurants to still be there when this is over.  And remember the outlying areas around St. Cloud.  If you would normally go out to eat at a certain time, and you think you can't right now... please consider ordering some take-out.
Parishioners of St. Mary's in Melrose Have A New Home