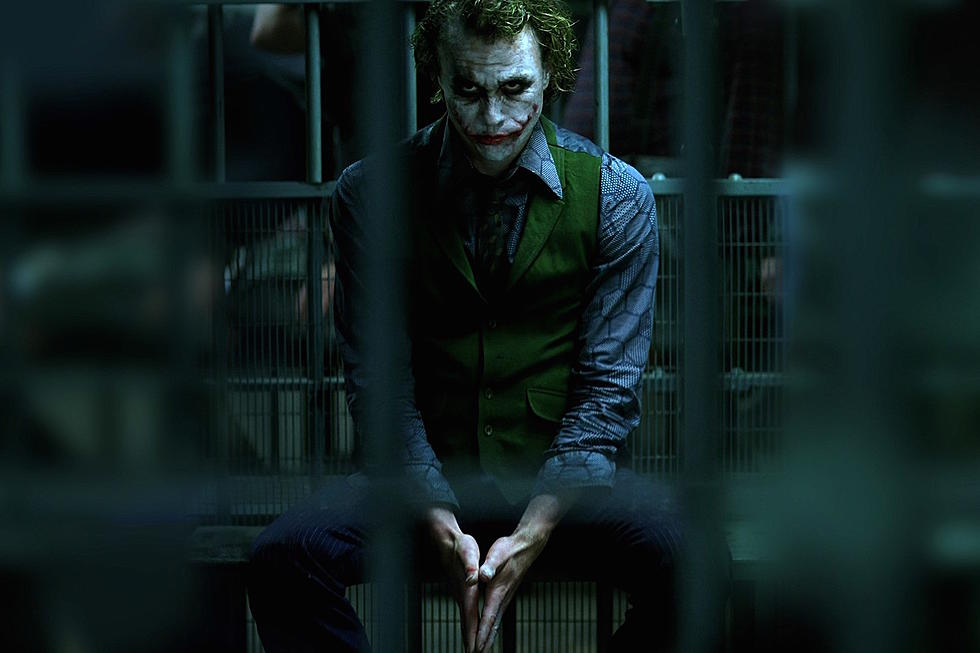 Florida Police Arrested a Green-Haired, Tattooed Man Resembling the Joker
Warner Bros.
Who needs Batman when you've got the police? Actually, considering current events and the history of police brutality, Batman would be much preferred to (and more fun than) cops. But alas, the Dark Knight must have been on vacation this week because it was the officers in uniform who apprehended the Joker's real-life doppelganger.
According to the Associated Press, a man resembling the comic book villain was arrested Tuesday night in Miami for pointing a loaded gun at traffic. The 29-year-old man, identified as Lawrence Sullivan, has short bright green hair, à la Jared Leto's Suicide Squad Joker, but I'd wager Sullivan is more of a Heath Ledger fan. He's got a giant stitches tattoo across his face on either cheek, but just in case the average passerby didn't catch the reference, he's also got a tattoo of the Bat symbol with what appears to have the words "F*** Batman." And just to make it super clear that, no, he's not the Penguin or Two Face or Bane, the word "Joker" is inked across his forehead in script. Take a gander:
When the cops arrived they found a handgun and six rounds in the magazine in Sullivan's pocket, according to NBC Miami. The man, who is listed as a "tattoo model" on the arrest report, admits he was carrying the gun but wasn't waving it at traffic. He was charged with carrying a concealed firearm and held on $5,000 bail. CBS reports that on Wednesday he was offered a public defender in court, but refused one saying he "was not in the mood" for signing paperwork. Well, okay then.